The AI-powered platform for clinical operations teams
Facilitate seamless collaboration between annotation teams, medical professionals, and machine learning engineers.
How it works
Streamline clinical data operations
Setup your data pipeline to be aligned for regulatory use right from the very beginning with our fully audited annotation system. Keep your processes 100% in your control, and 100% compliant.
Add and remove collaborators and share tasks with ease.
Automated workflows and task distribution

Priority queues for annotation & review

Granular access-control
Dashboard and tools to keep tabs on feature difficulty, throughput, and quality.
Identify sub-standard performers

Discover hard-to-label features

Ensure effective labeling instructions
Set up custom notifications for uninterrupted delivery.
Inactivity alerts

Automated progress reports

Quality assurance

King's College London
KCL used Encord to achieve a 6.4x average increase in labeling efficiency for GI videos.
Problem
Using clinicians to annotate pre-cancerous polyp videos had prohibitively high costs to produce large datasets.
Solution
Deployed Encord's micro-model module to increase clinician labeling efficiency and automate 97% of produced labels.
Results
Highest expense clinician saw 16x labeling efficiency improvement. Cut model development time from
1 year to 2 months.
6.4X
Faster than manual labeling
6X
Faster to AI in production
Features
Scalable clinical data pipelines
Encord's expert review workflows will accommodate multiple passes of quality control to ensure your labels meet the highest possible medical standards.
Flexible tools
Our software supports a wide variety of medical image modalities. Consolidate all your data operations in a single platform.
Collaborative data analysis
Map experts to specific tasks. Define expert review pipelines. Role-based access control, annotator performance tracking, and dynamic task queues.
Configurable label editor
Set up your own label structures with infinitely nested attributes and hierarchical relationships. Apply nested classifications and preserve conditional relationships between features.
Quality
Create custom annotation & review pipelines with our intuitive interface. Discover poorly performing annotators using our performance dashboards, benchmark & consensus features.
Model-assisted labeling
Use our native micro-model technology to reduce the manual annotation burden and pivot human supervision from labeling to quality control.
Visualise
Reduce time to production by spotting data biases and imbalances early. Discover & visualise errors in your datasets.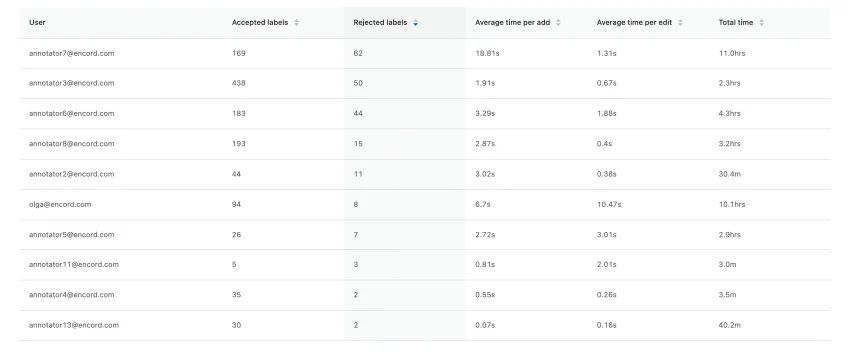 Granular performance monitoring
Make the most of your clinical resources by easily spotting issues and inefficiencies. Discover root-causes for declining annotator throughput and quality in complex label structures.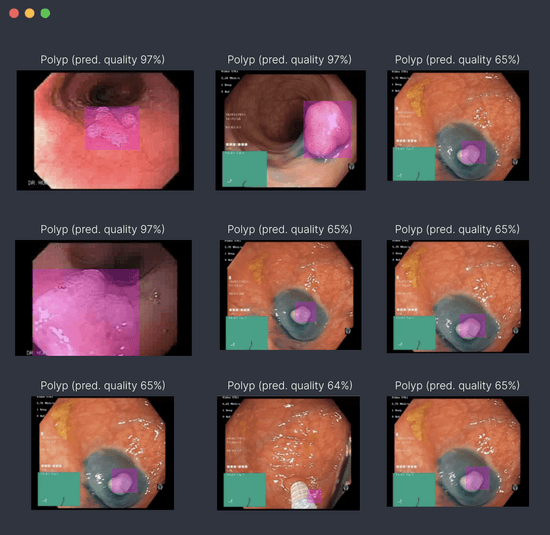 Quality control
Define and monitor quality control processes in complex label tasks. Automate quality control in assessing potential label errors to reduce clinical costs and improve data delivery.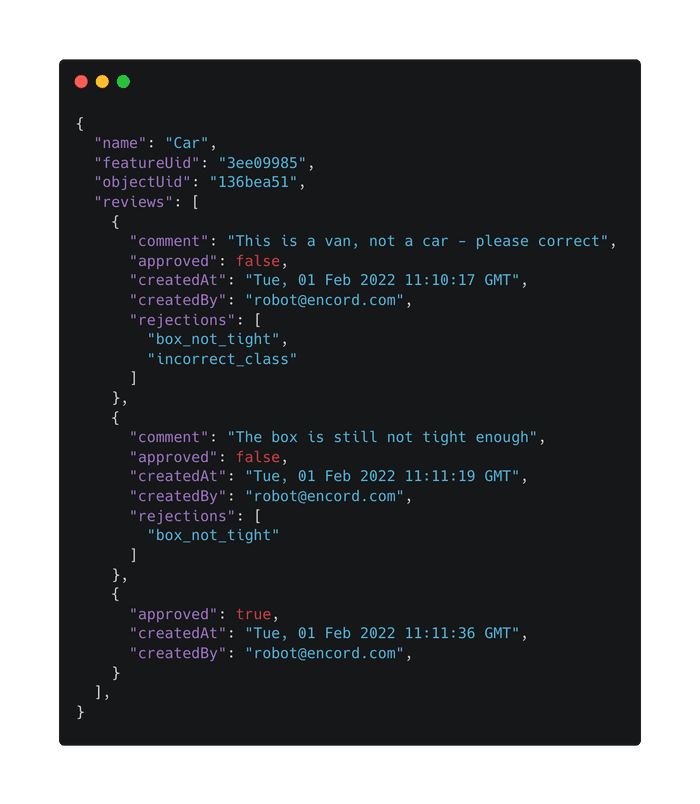 Expert review
Encord supports purpose-built workflows for domain experts to drive specialised quality control.
Stanford Medicine
The Division of Nephrology reduced experiment duration by 80% while processing 3x more images.
Problem
Stanford was using three different pieces of software to identify, annotate, and count podocytes and glomeruli in microscopy images.
Solution
Stanford started using Encord's annotation tools & SDK to automate segmentations, count, and calculate sizes of segments.
Results
With Encord, Stanford researchers reduced experiment duration from an average of 21 to 4 days while processing 3x the number of images.
80%
Reduction in experiment duration
Auditable annotation software for clinical teams