Build Better Models, Faster
With Encord Active
Test, validate, and evaluate your models and surface, curate, and prioritize the most valuable data for labeling to supercharge model performance.
Trusted by pioneering AI teams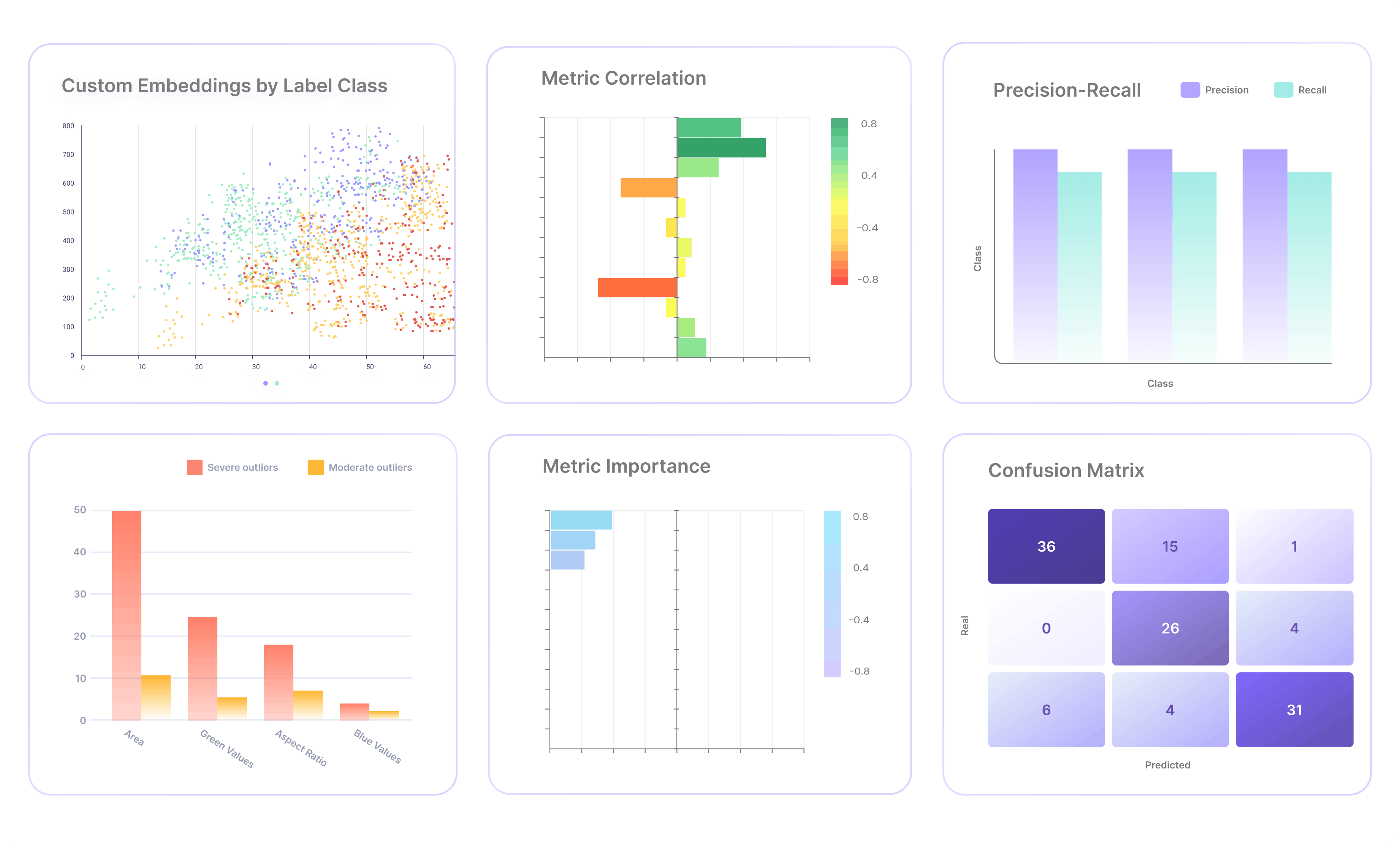 Auto-find label errors
Find label errors in your training data automatically, with no more manual inspection. Use vector embeddings, AI-assisted quality metrics, and model predictions to find problematic data samples and course correct.
Learn more about label errors
Instantly search your data with natural language search
A brand new way to search your visual data, Active empowers you to search and curate your data using only natural language. Search across your images, videos, DICOM files, labels, metadata, and more using Active's natural language search.
Learn more about Natural Language Search
Debug models and boost performance
Find and fix dataset errors, biases, and edge cases. Conduct model error analysis and run automated robustness tests to uncover failure modes and issues, while delivering results in explainability reports to your team.
Learn more about data validation
Understand what impacts your model performance
Use out-of-the-box metrics or integrate your own to get detailed breakdowns of how your data and labels affect your models. Version and compare your datasets and models to track your progress.
Learn more about model evaluation
Surface, curate, and prioritize the most valuable data
Not all data impacts your model equally. Build Active Learning pipelines by combining acquisition functions with your data distribution, model confidence, and similarity search to find failure models and curate high-value data to boost model performance.
Learn more about automated data inspection
Your ML pipeline, your way
Connect your secure cloud storage, MLOps tools, and wider stack with dedicated integrations that slot seamlessly into your workflows.