Collaborative Computer Vision Tools for Teams
Our software is designed to handle the varying requirements and modalities of visual data.
Use cases
Consolidated computer vision workflows
Our suite of powerful tools allows for seamless collaboration across roles and teams, from domain-expert annotators to project managers and machine learning engineers. Learn more about our image, video, and DICOMtools.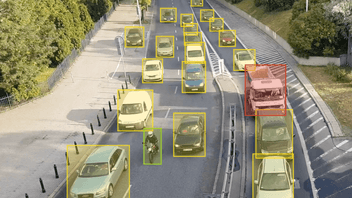 Smart cities
Local governments & cities are reducing traffic and pollution with analytics powered by computer vision.
Curbside monitoring

Traffic management

Public safety surveillance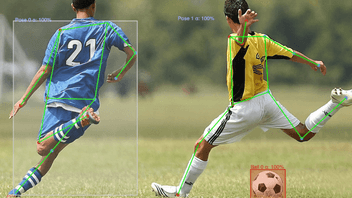 Sports analytics
Sport teams are gaining a competitive edge in tournaments by discovering insights with AI.
Badminton pose adjustment

Football team formation analytics

Personalised coaching
Retail
Retailers are using AI to locate items, gather intelligence on purchasing behaviour, and much more.
Automated checkouts

Item detection

Stock monitoring
Agriculture
Farmers use robotic crop harvesting and seasonal yield diagnostics to improve efficiency and reduce wastage.
Self-driving tractors

Autonomous harvesters

Livestock surveillance
Autonomous transportation
Autonomous vehicles are poised to revolutionise the way societies are structured.
Long-haul autonomous trucking

Driverless taxi services

Self-flying planes
AR/VR
The meta-verse is here and is already transforming our social lives with gaming.
Human pose estimation

MMORPG games

Blending digital and analogue worlds

Leading restaurant automation provider
The automation provider tracked objects across different views & replaced 37 annotation hours with 1.
Problem
Tracking objects across different views coupled with changing weather & lighting conditions led to annotation inconsistencies & high costs.
Solution
Deployed Encord's micro-model & interpolation modules to track objects across different views, enforce consistency, & increase labeling efficiency.
Results
37x increase in labeling efficiency. Annotation accuracy increased from 94% to 99%.
37X
Faster than manual labeling
How it works
Annotation, training, deployment
Power models from segmentation to pose detection using training data generated through Encord.
Flexible tools
Our software supports a wide variety of computer vision modalities. Classify & annotate bounding boxes, polygons, key points, and segments in a single editor.
Model-assisted labeling
Use our native micro-model technology to reduce the manual annotation burden and pivot human supervision from labeling to quality control.
Configurable label editor
Set up your own label structures with infinitely nested attributes and hierarchical relationships. Apply nested classifications and preserve conditional relationships between features.
Quality
Create custom annotation & review pipelines with our intuitive interface. Discover poorly performing annotators using our performance dashboards, benchmark & consensus features.
Collaboration made easy
Role-based access control, annotator performance tracking, and dynamic task queues make massive-scale labeling operations a bliss.
Visualise
Reduce time to production by spotting data biases and imbalances early. Discover & visualise errors in your datasets.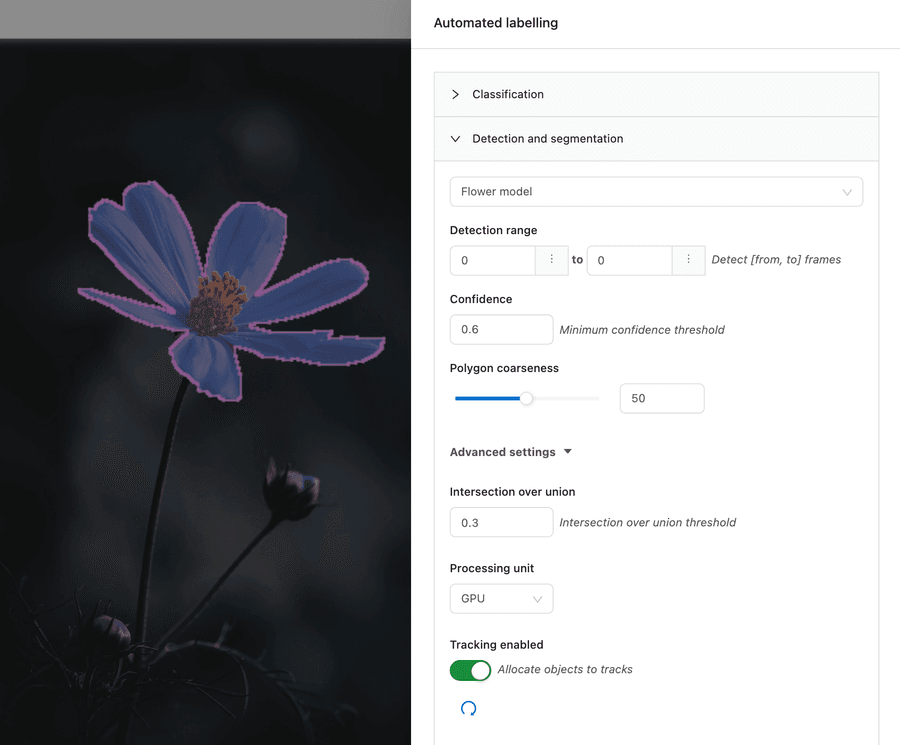 Automate with micro-models
Augment your human workforce with our novel micro-model technology and flexible labeling tools.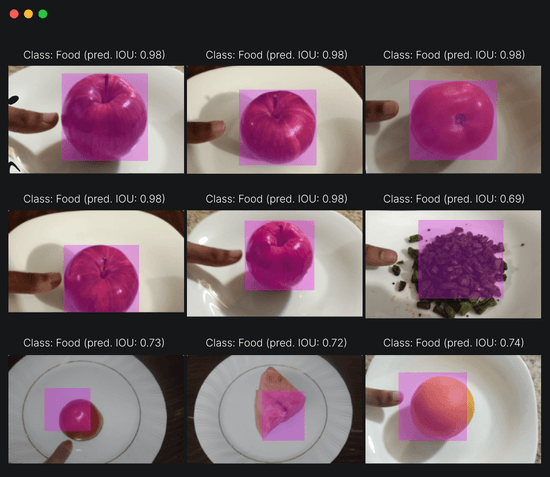 Understand label quality
Use our automated quality control features to ensure only the best ground truth is delivered to your models.

Top-3 human behaviour surveillance AI company
The company built custom label structures with Encord's adaptive ontology & automated workflows with Encord's SDK.
Problem
Complex annotation tasks rendered existing & open-source tools unusable. GDPR & privacy restrictions prohibited use of managed service.
Solution
Utilised Encord to build custom pose estimation templates, integrate to their cloud for compliance, operate tracking modules to automate annotations.
Results
Built a highly sophisticated human behaviour dataset. Automation features made in-house workforce practical.
Custom label structures
Flexible ontology
Train computer vision models faster with Encord