Outlier Detection with Encord Active
Easily uncover outliers and edge cases in your data and labels with Encord Active's quality metrics. Boost data quality and supercharge your model's performance.
Trusted by pioneering AI teams
Encord Active
Data-driven insights to power model performance
Identify and address data that deviates significantly from the rest of your dataset based on pre-defined or custom metrics.
active learning pipelines
Surface, curate, & prioritize the most valuable data
Not all data impacts your model equally. Build active learning pipelines by combining acquisition functions with your data distribution, model confidence, and similarity search to detect outliers and curate high-value data to boost model performance.
Learn more about automated data inspection
NLP search
Instantly search your data with natural language search
Harness the power of natural language to seamlessly search and curate your images, videos, DICOM files, labels, and metadata. Intuitive data exploration for outlier detection.
Learn more about natural language search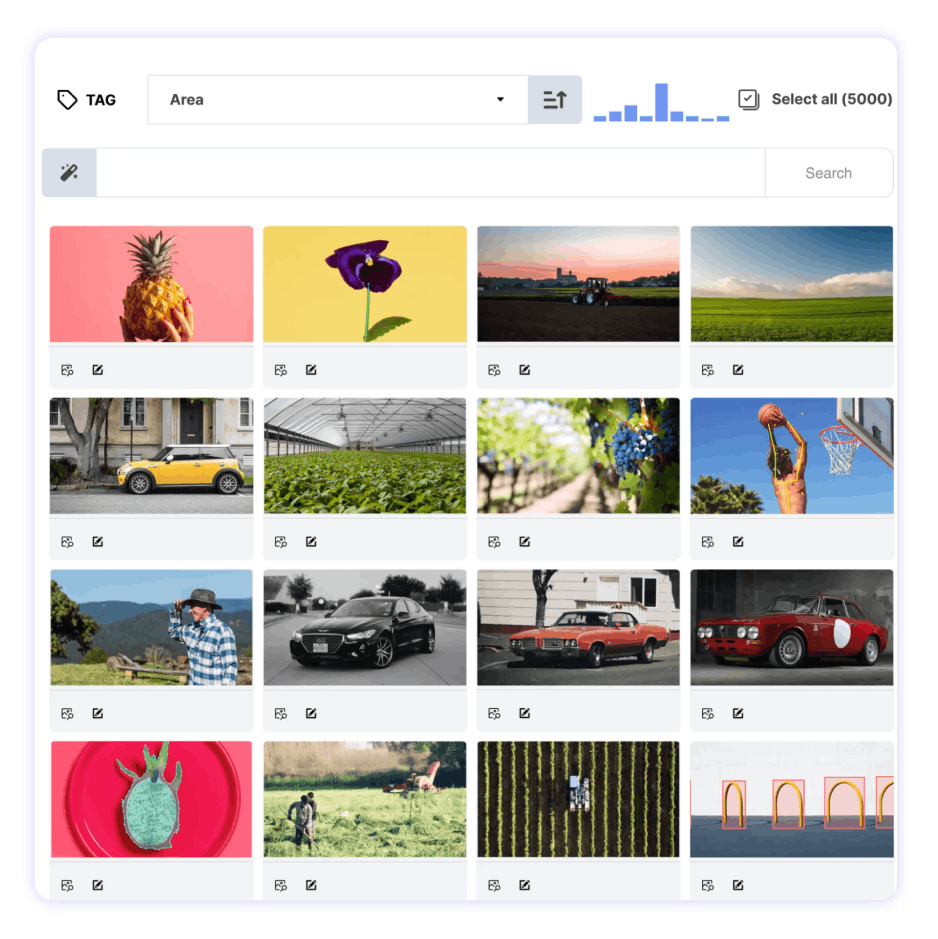 find & fix errors
Auto-find & fix label issues
Automatically detect label issues in your training data . Use vector embeddings, AI-assisted quality metrics, and model predictions to detect errors or outliers and course correct.
Learn more about outlier detection
OUR CUSTOMERS
Don't just take our word for it
Whether you've just started collecting data, labeled your first batch of samples, or have multiple models in production, Encord Active can help you.
case study
Why they chose Encord
Problem
Certain classes of data underperforming and needed to analyze the source of the discrepancies
Solution
Encord Active's quality metrics and model failure modes

Improved overall last-mile by 2%

Improved edge-cases by 67%
"Diving deep into the performance on a class-by-class basis allowed us to tackle some of the worst-performing classes and improve their performance based on insights from analysis of the datasets"
Try Encord today