The Collaborative Training Data Platform for SaaS Organizations
From data annotation to assessing model performance, Encord provides the end to end solution for AI teams in SaaS looking to get their models into production faster and turn their data into AI.
Trusted by pioneering AI teams
Automate Labeling with Foundation Models
Annotate and label your data quicker than ever before with Encord's built-in models that augment your human workforce and allow you to pre-label data.
Learn more
Seamless Collaboration With Custom Workflows
From expert QA to annotator management, create fully customized, automated ML pipelines to improve the efficiency and quality of your annotation workforce.
Learn more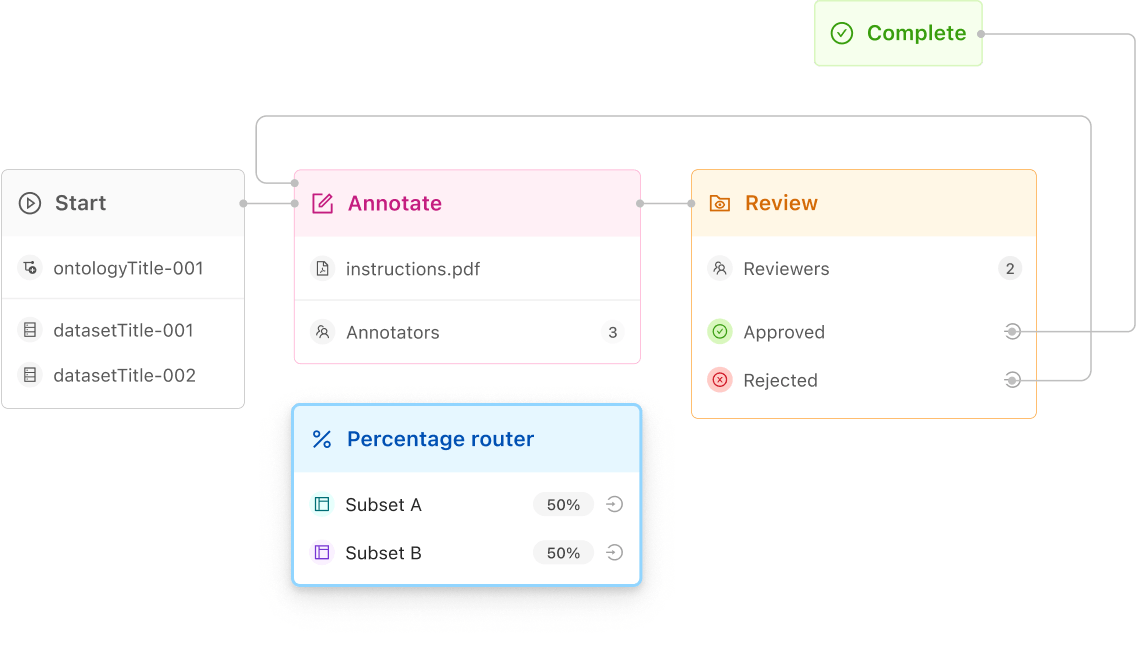 Expedite Model Production With Active Learning
Train, test, and deploy models in automated pipelines while ensuring your model is being trained on the most informative data points using Active Learning techniques.
Learn more
Segment and Annotate Visual Data Faster
Combine Meta AI's Segment Anything Model (SAM) and our automated labeling, built into the platform, to annotate and segment visual data 15x faster.
Learn more