The Collaborative Training Data Platform for Logistics
From data annotation to assessing model performance, Encord provides the end to end solution for Logistics AI teams looking to get their models into production faster and turn their data into AI.
Trusted by pioneering AI teams
Parcel Sorting
Robot Picking
Container Inspection
Create Complex Ontologies
We offer the industry's most advanced labeling ontologies enabling you to create as many nested classifications to support your labeling operation and help you create a better Ground Truth.
Learn more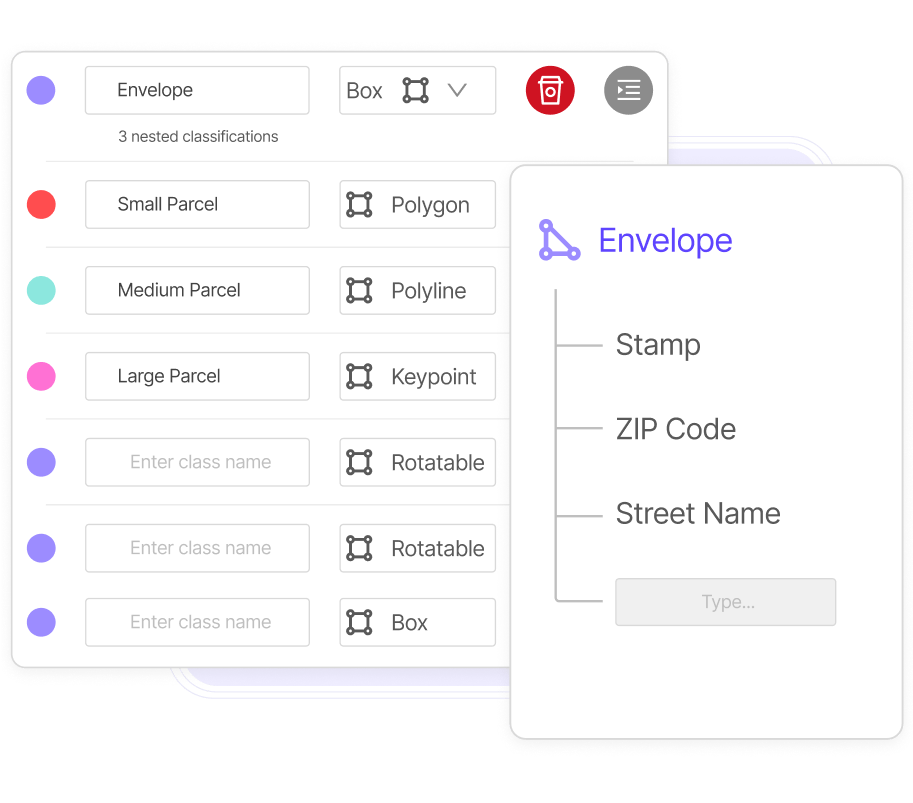 Seamless Collaboration With Custom Workflows
From expert QA to annotator management, create fully customized, automated ML pipelines to improve the efficiency and quality of your annotation workforce.
Learn more