The Leading Collaborative Tool for Turning SAR Data Into AI
Automate Synthetic Aperture Radar annotation with pixel-perfect, AI-assisted labeling to develop high quality training data & build production-ready models up to 10x faster.
Trusted by pioneering AI teams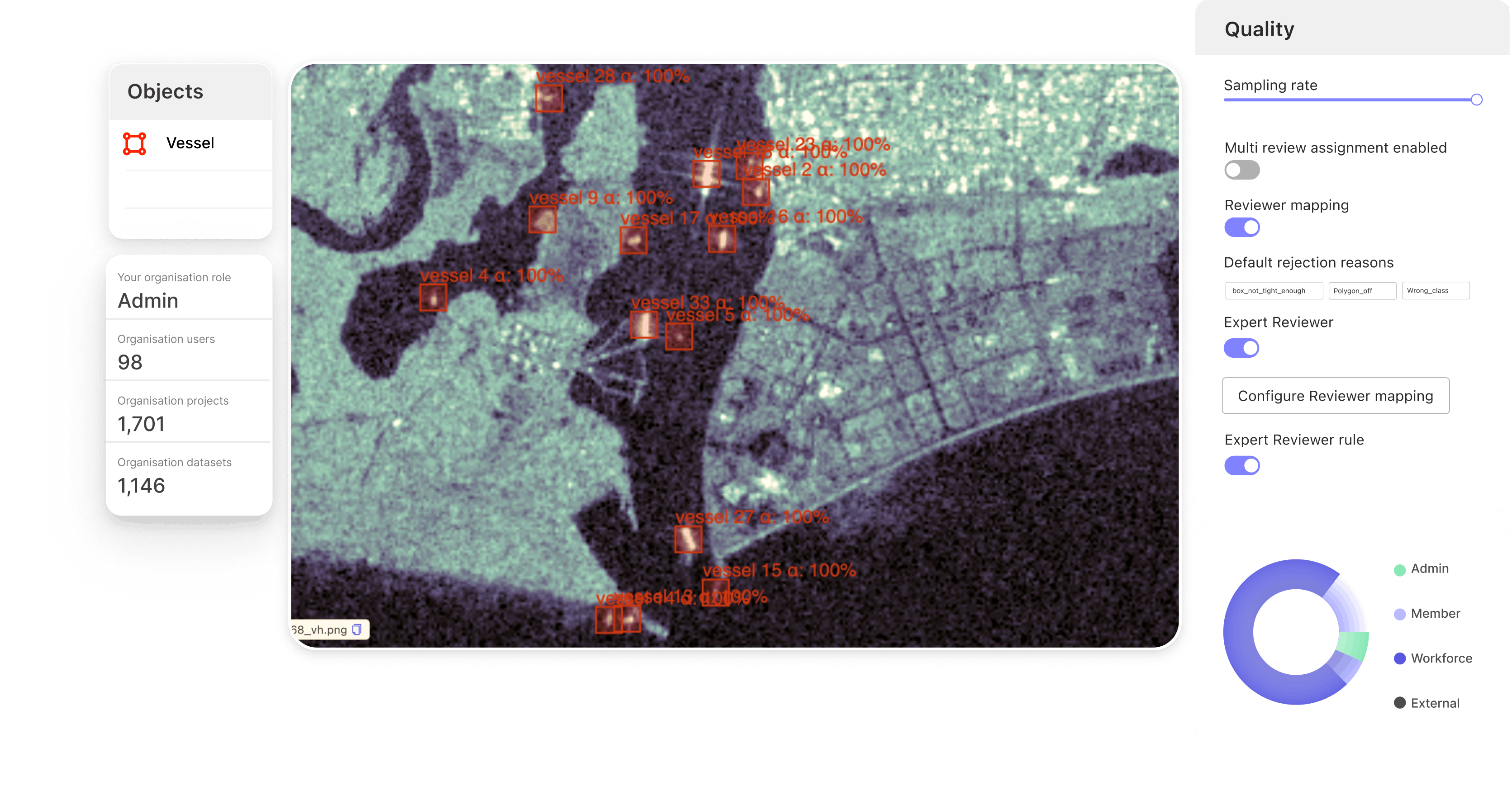 Annotate in native SAR format
The first SAR data annotation tool with specialised pre-processing & handling capabilities. Comprehensive annotation support for various label types.
Learn more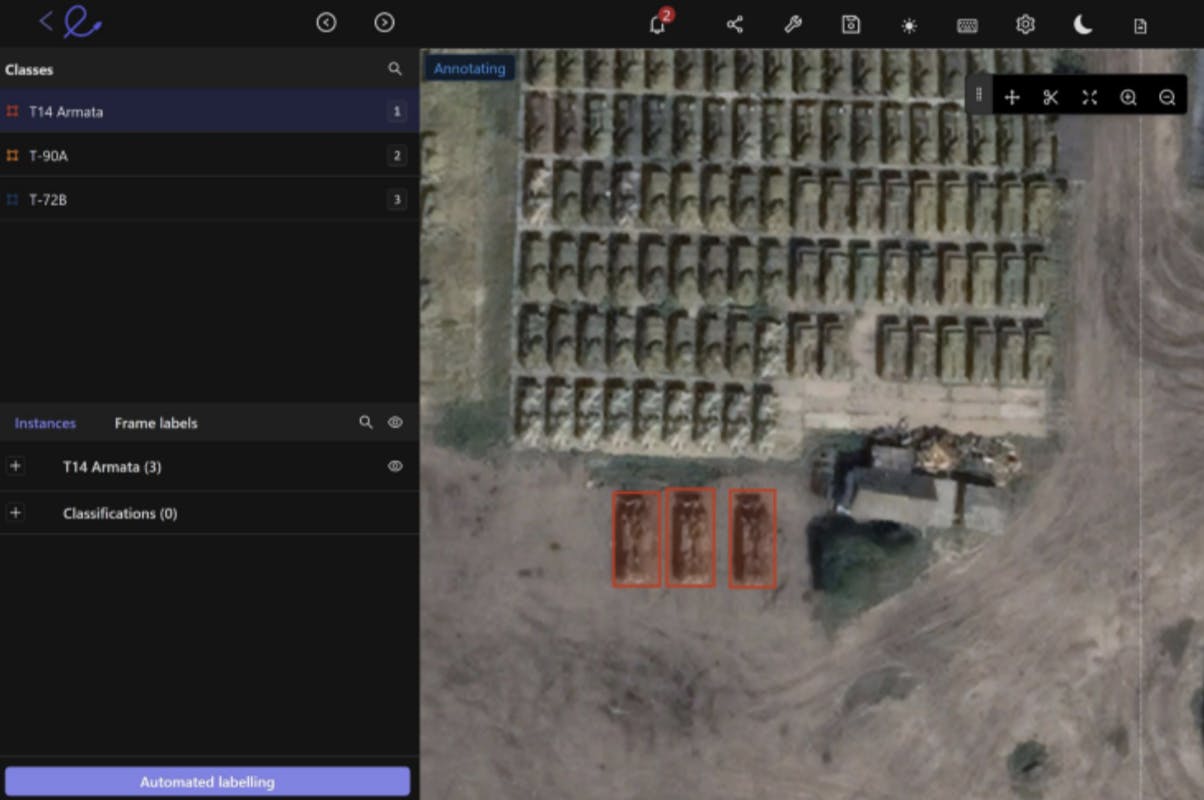 Automate annotations to build models faster
Use our automation for classification and vector annotation to make the most of human analyst supervision. Use native, model-assisted labeling to accelerate your active learning pipelines.
Learn more