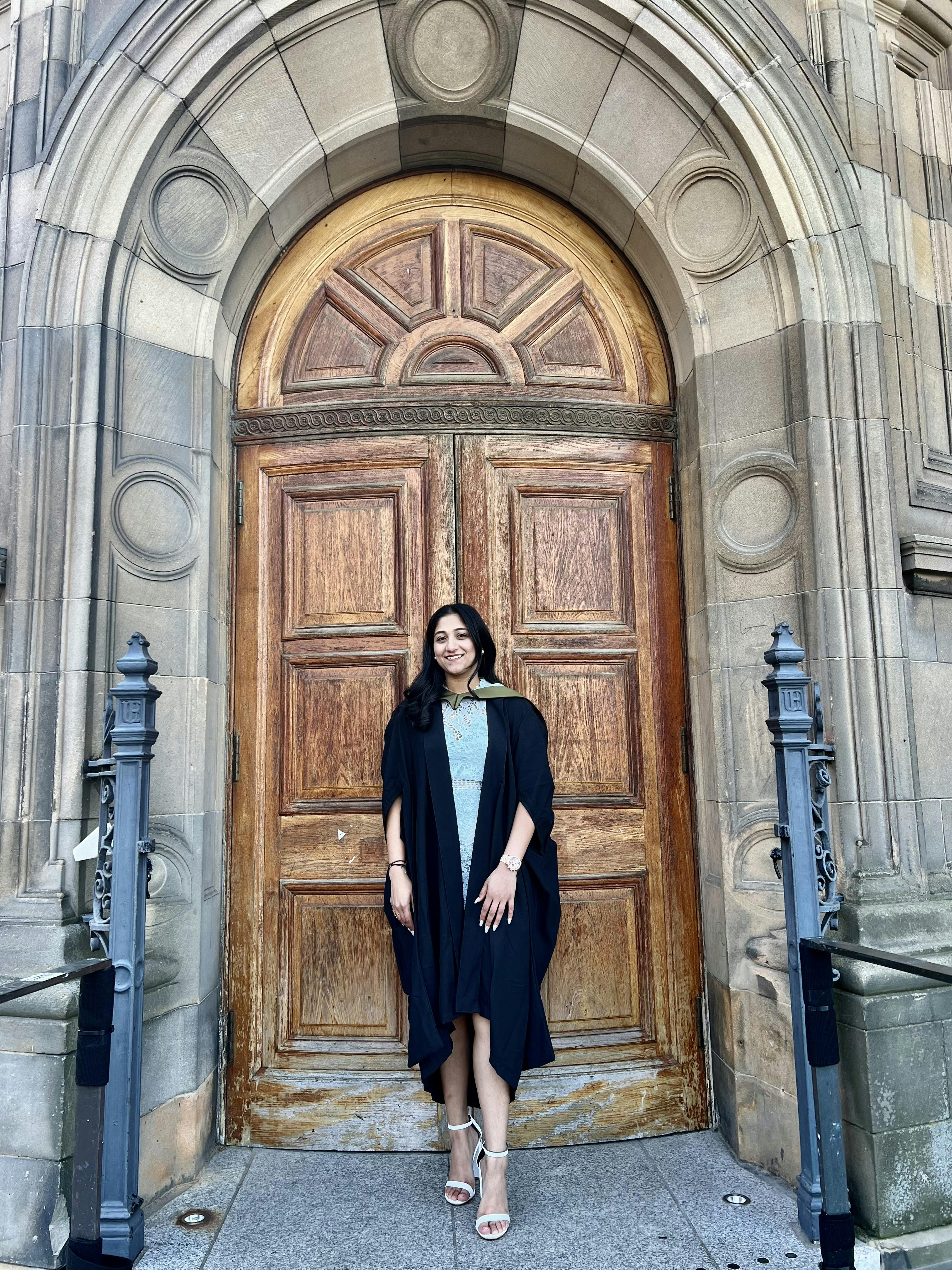 Lavanya Cholaraju
March 9, 2023
•
3 min read
Meet Rad, first employee at Encord and Head of Engineering today!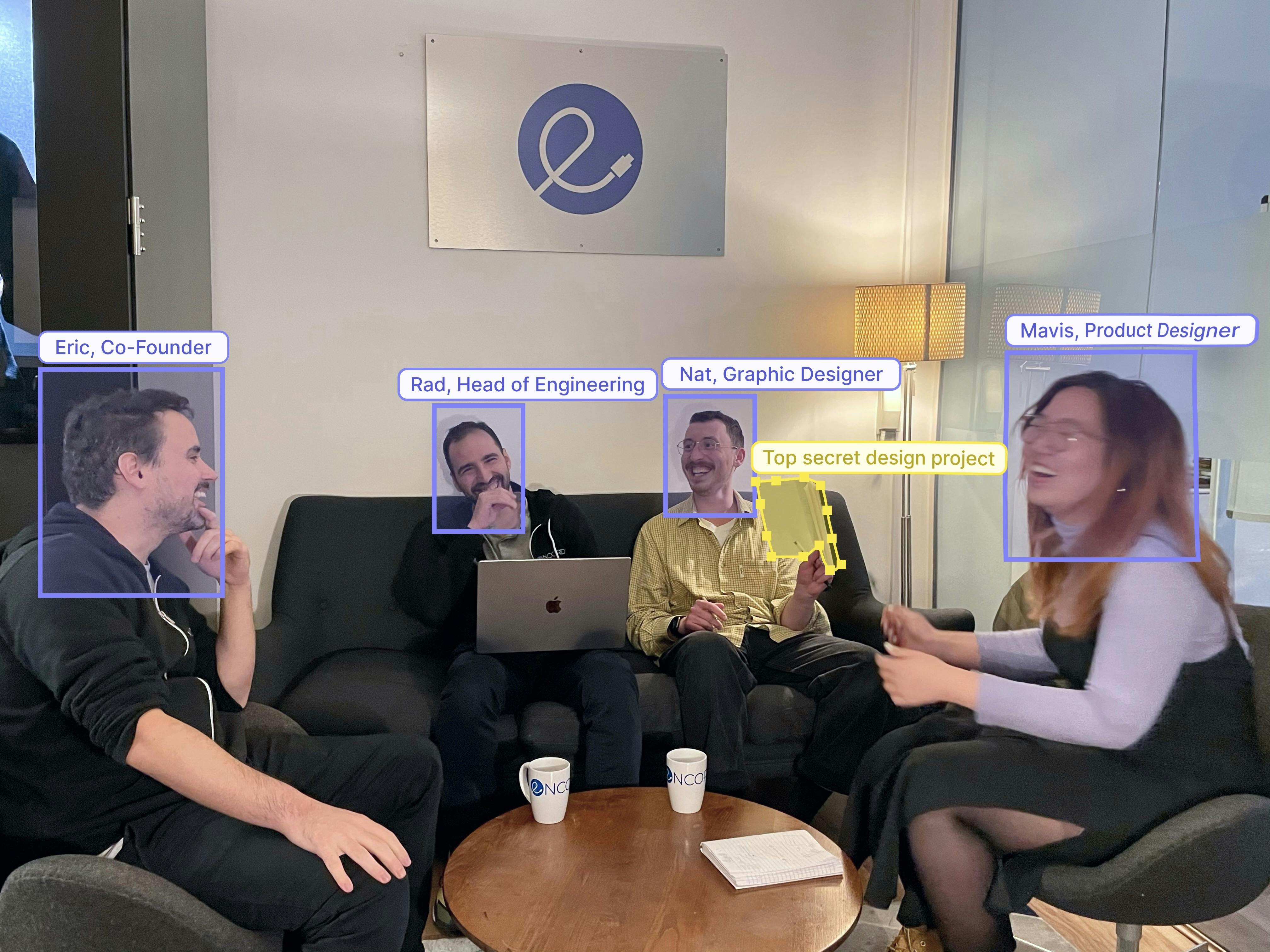 At Encord, we believe in empowering employees to shape their own careers. The company fosters a culture of 'trust and autonomy', which encourages people to think creatively and outside the box when approaching challenges.
We strongly believe that people are the pillars of the company. With employees from over 20 nationalities, we are committed to building a culture that supports and celebrates diversity. For us, we want our people to be their authentic self at work and be driven to take Encord's mission forward. 
Rad Ploshtakov was the first employee at Encord and is a testament to how quickly you can progress in a startup. He joined as a Founding Engineer after working as a Software Engineer in the finance industry, and is now our Head of Engineering.
Hi Rad! Tell us about yourself, how you ended up in Encord, and what you're doing.
I was born and raised in Bulgaria. I moved to the UK to study a masters in Computing (Artificial Intelligence and Machine Learning) at Imperial College London. I am also a former competitive mathematician and worked in trading as a developer, building systems that operate in single digit microseconds. Then I joined Encord (or Cord, which is how we were known at the time!) as the first hire - I thought the space was really exciting, and Eric and Ulrik are an exceptional duo.
I started off as a Founding Engineer and, as our team grew, transitioned to Head of Engineering about a year later. I am responsible for ensuring that as an engineering team we're working on what matters most for our current and future customers - I work closely with everyone to set the overall direction and incorporate values for the team. Nowadays, a lot of my time is also spent on hiring, and on helping build and maintain an environment in which everyone can do their best work.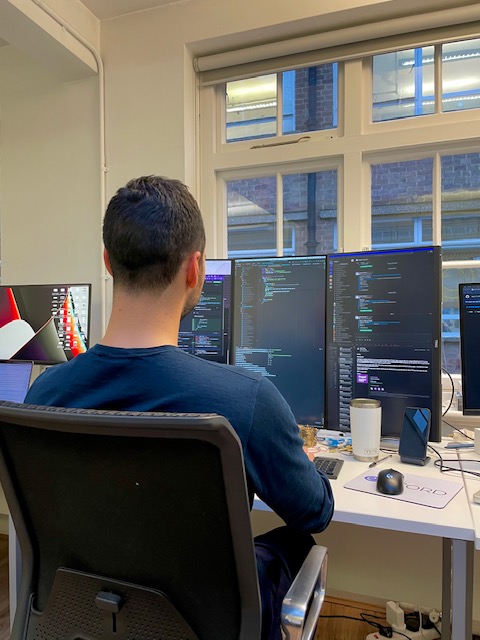 What does a normal day at work look like for you?
Working in a startup means no two days are the same! Generally, I would say that my day revolves around translating the co-founders' goals into actionable items for our team to work on - communicating and providing guidance are two important aspects of my role. A typical day includes meeting with customers and prospects, code reviewing, and supporting across different initiatives. Another big part is collaborating with other teams to understand what we want to build and how we are going to build it.
Can you tell us a bit about a project that you are currently working on?
Broadly speaking, a lot of my last few weeks has been supporting our teams as they set out and execute on their roadmaps. 2023 will be a huge year for us at Encord, and we're moving at a very fast pace, so a lot of my focus recently has been helping us be set up for success.

As for specific projects, I'm very excited about all the work our team is doing for our customers. For example, our DICOM annotation tool has recently been named the leading medical imaging annotation tool on the market - which is a huge testament to the work our team has poured into it over the last year. I remember hacking together a first version of our DICOM annotation tool in my first (admittedly mostly sleepless!) weeks at Encord, and seeing how far it's come in just a few months has been one of the most rewarding parts of my last year.
What stood out to you about the Encord team when you joined?
Many things. When I first met the co-founders (Eric & Ulrik), I was impressed by their unique insights into the challenges that lay ahead for computer vision teams - they can simultaneously visualize strikingly clearly what the next decade will look like, while also being able to execute at mind-boggling speed in the moment, in that direction.
I was impressed also by how smart, resourceful and driven they were. By the time I joined, they had been able to build a revenue generating business with dozens of customers - getting to understand deeply the problems that teams were facing and then iterating quickly to build solutions that not even they had thought about.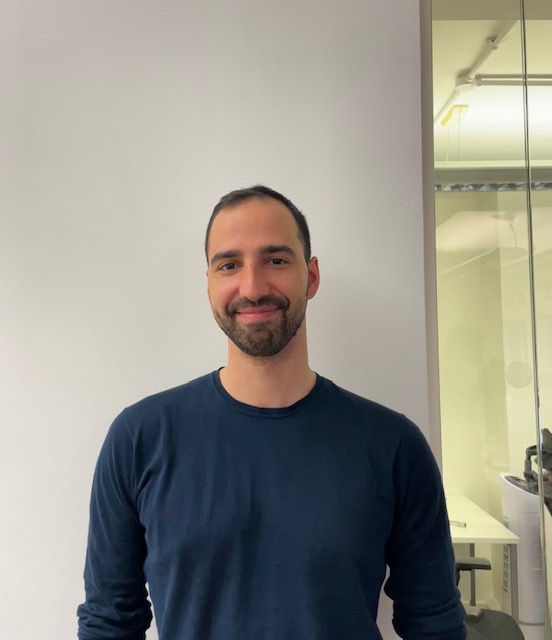 What is it like to work at Encord now?
It's a very exciting time to be at Encord. Our customer base has been scaling rapidly, and the feedback loop on the engineering cycle is very short, so we get to see the impact of our work at a very quick pace which is exciting - often going from building specs for a feature, to shipping it, showing it to our customers, and seeing them starting to use it all happen in a span of just a few weeks.
A big part of working at Encord is focusing a lot on our customer's success - we always seek out feedback, listen, and apply first principles to the challenges our customers are facing (as well as getting ahead with ones we know they'll be facing soon that they might not be thinking about yet!). Then work on making the product better and better each day.
How would you describe the team at Encord now?
The best at what they do - also hardworking, very collaborative and always helping and motivating each other.
One of our core values is having a growth mentality, and each member of our team has come into the company and built things from the ground up. Everyone has a willingness to roll up their sleeves and make things happen to grow the company. A resulting factor of this is also that it's okay to make mistakes - we are constantly iterating and trying to get 1% better each day.
We have big plans for 2023 & are hiring across all teams!
➡️ Click here to see our open positions
Related Blogs