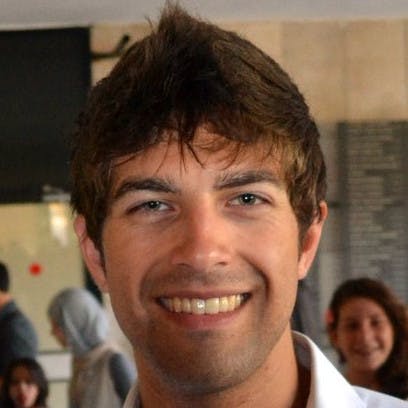 Justin Sharps
Published March 6, 2023
•
Edited April 17, 2023
•
4 min read
Product Updates [February 2023]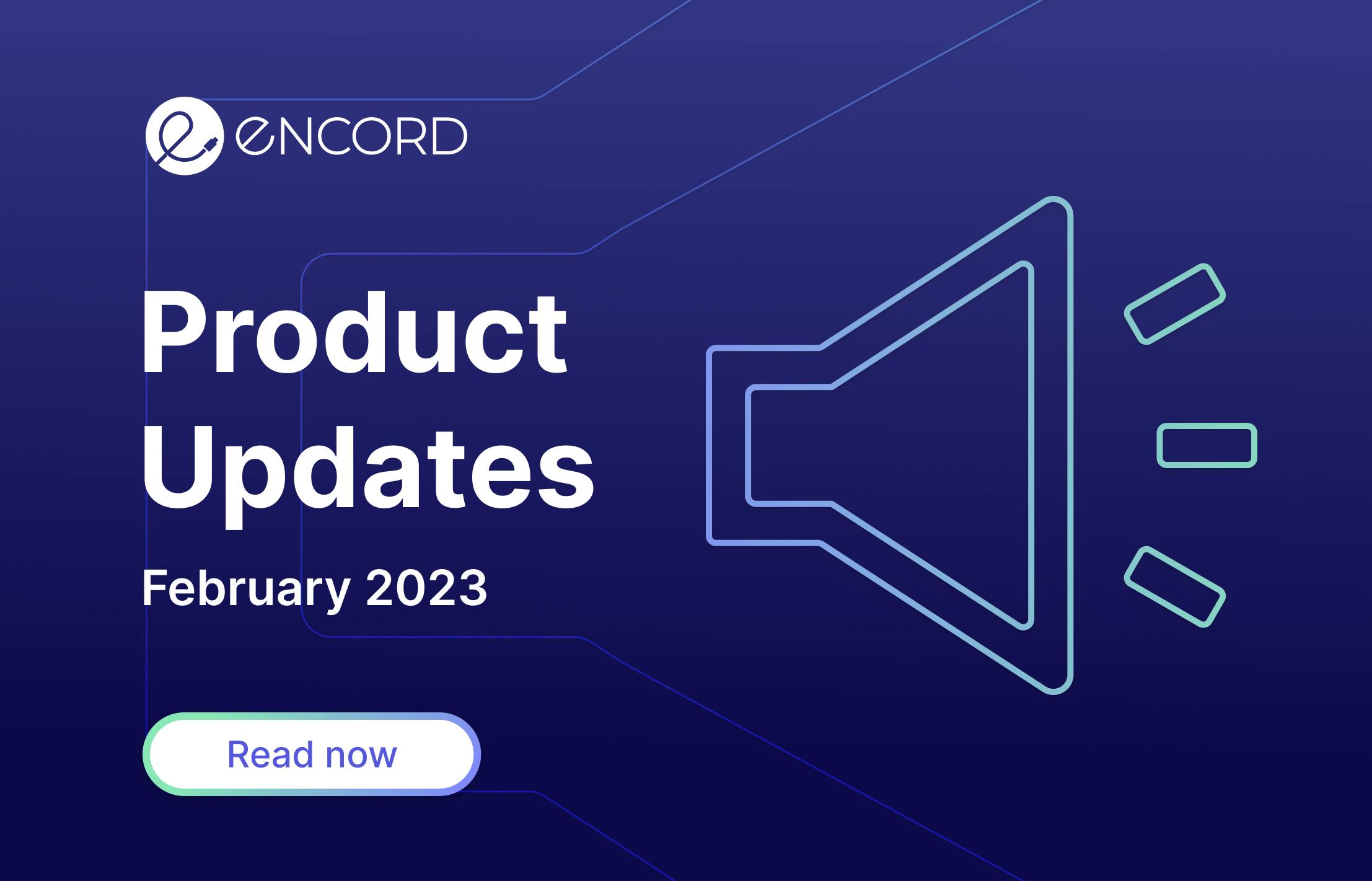 The shortest month of the year has drawn to a close, but we're putting a cap on February (no matter how short!) by introducing everyone to Encord Active -- a new product which allows Encord to confidently step into the role as your active learning software platform. We're also introducing a new label interface to scale your programmatic interactions going forward. Dig in below!
Coming Soon - Data Upload Performance Increases
In addition to all the platform capabilities we're carving out below, we're putting weight on scaling efforts to meet the increasing scaling demands as well. Following on last month's release of idempotent uploads with skip duplicate functionality, we're actively working on asynchronous data uploads to be available early March. Stay tuned!
Encord Active
We're beyond thrilled to announce that Encord Active, an active learning platform which supports the full active learning lifecycle and helps you understand and improve your data, labels, and model predictions, is available as open source toolset you can use today in open beta.

Getting Active
Head to the home page for an introduction to the power and usage of Encord Active, and then pop over to our getting started guide to download and get running with our quickstart projects in just 5 minutes. We've made it easy to get running with instructions for setting up a python virtual environment, or if you prefer, just kick things off with a a simple "docker run" command and don't sweat the small stuff. You can find us on Docker Hub!
Once you're all booted up, join us on Slack for community, feedback and interesting discussion. Looking forward to seeing you there!
Getting Informed with Embeddings and Scene Classifications
Encord Active already gives you a sample by sample breakdown of your data according to a number of helpful metrics which are tuned to help you understand your data, your labels and your model performance. We've now made it even easier to understand all three with 2D embeddings.
Start by looking at the entire space, but zoom into the graph to highlight areas of interest in the embedding space. It's easy to spot unexpected relationships or possible areas of model bias for object and scene labels. What's that horse doing with all those deer?


Getting Slim - Removing Duplicates and Near Duplicates
Too much of the same or similar data can cause ML models to develop an unhealthy bias compared to real data distributions. You can use a combo of the Image Singularity metric and  "Bulk Tagging" to find and tag duplicates in bulk. Then, export your filtered list and remove those images from your dataset, problem solved!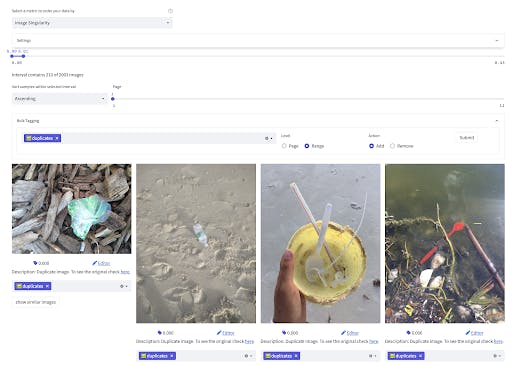 DICOM Says Search
No matter the organization of patients, studies and series in a project, we've made it easy to arrange your DICOM annotation experience exactly as you need. We've arranged the series selection interface to help you sort by patient, study and series ID, to create an easy to understand information hierarchy. Of course, it's fully searchable as well — just enter the the id of the patient, study, or series of interest to jump straight to what you need!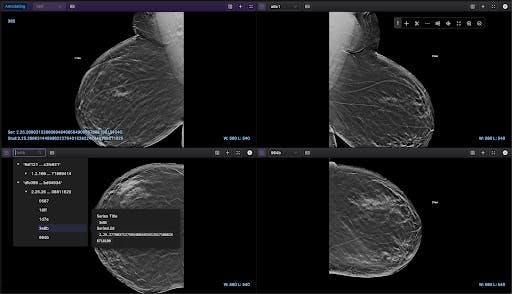 SDK - Speaking your label language
Ensuring you're able to label your data exactly as your algorithms need requires flexible ontologies, compatibility with multiple media types, and the ability to place your labels precisely where they belong in your media and your ontology. We're super excited to reveal our new label interface — the LabelRow V2, available the first week of March. The V2 interface has been designed from conception to support intuitive label read and write workflows across a variety of data modalities. Dig into the V2 interface, documented in the SDK API Reference, here.
Once you're familiar with the interface, learn how to use the V2 interface in end-to-end examples such as creating and reading labels for object instances, or adding labels to multiple frames in a video in our tutorials section, here.

As always, looking forward to hearing your feedback on recent and upcoming updates -- don't hesitate to reach out to product@encord.com with any thoughts or ideas on how to improve your experience with us! Speak soon -- Justin.
Related Blogs