5 Alternatives to Scale AI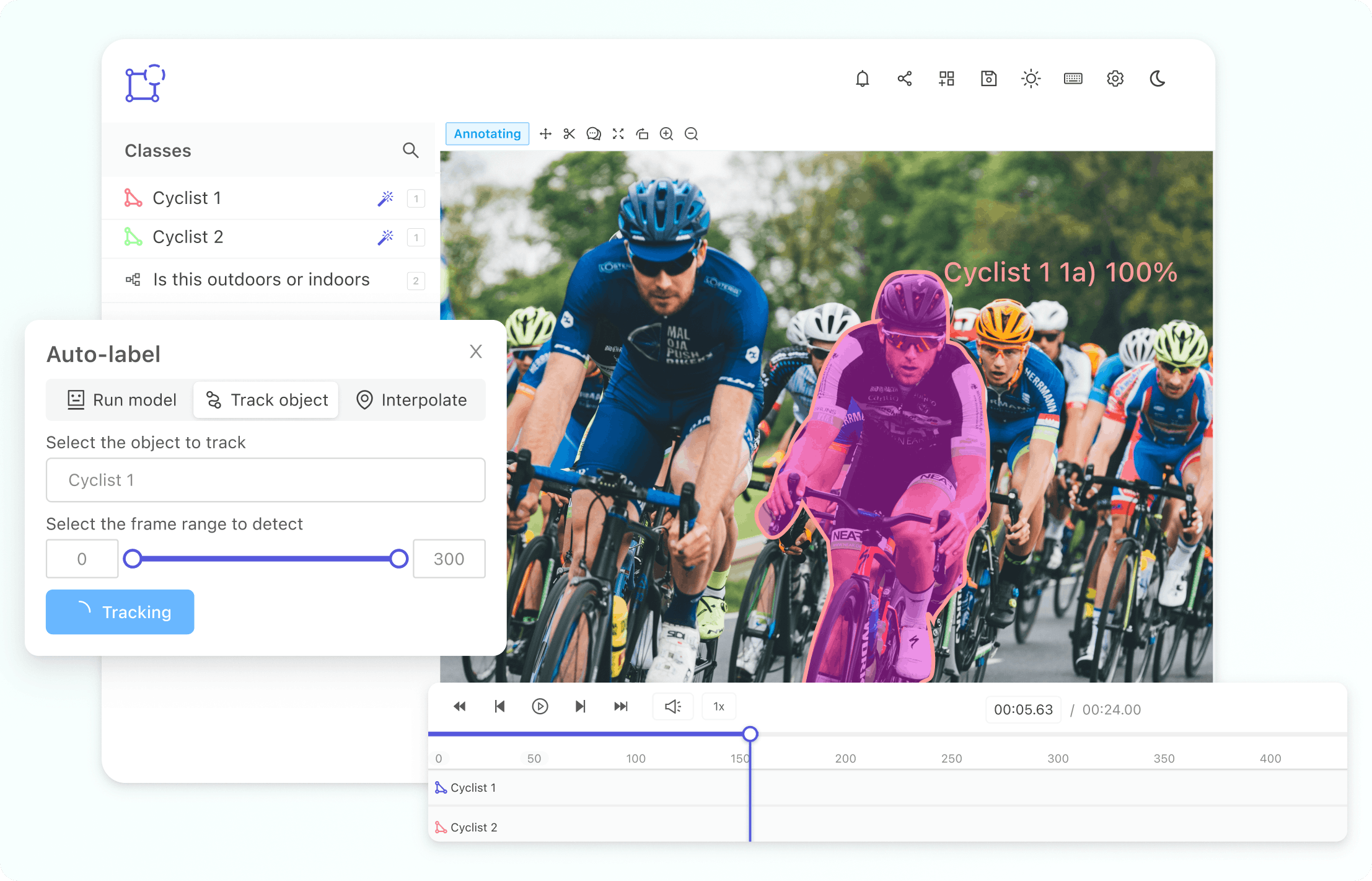 The AI landscape has been revolutionized with the advent of tools and platforms that offer enhanced functionality and real-time capabilities.
Founded by Alexandr Wang, Scale AI has emerged as a key player, offering a template for high-quality data infrastructure. 
As with any industry leader, however, new entrants offer a fresh perspective and more cost-effective solutions. 
As we delve into the best alternatives to Scale AI, we'll explore platforms that offer an enhanced user experience, specializing in data labeling, cater to large-scale operations, and can handle many users. From platforms that leverage neural networks to those that focus on transcription, the future of AI is diverse and promising.
Encord 
Encord offers a suite of tools designed to accelerate the creation of training data. Encord's annotation platform is powered by AI-assisted labeling, enabling users to develop high-quality training data and deploy models up to 10 times faster. Encord's active learning toolkit allows you to evaluate your models, and curate the most valuable data for labeling.
ML Pipeline & Features
State-of-the-art AI-assisted labeling and workflow tooling platform powered by micro-models
Perfect for image, video, DICOM, and SAR annotation, labeling, QA workflows, and training computer vision models
Native support for a wide range of annotation types, including bounding box, polygon, polyline, instance segmentation, keypoints, classification, and more
Easy collaboration, annotator management, and QA workflows to track annotator performance and ensure high-quality labels
Utilizes quality metrics to evaluate and improve ML pipeline performance across data collection, labeling, and model training stages
Effortlessly search and curate data using natural language search across images, videos, DICOM files, labels, and metadata
Auto-detect and resolve dataset biases, errors, and anomalies like outliers, duplication, and labeling mistakes
Export, re-label, augment, review, or delete outliers from your dataset
Robust security functionality with label audit trails, encryption, and compliance with FDA, CE, and HIPAA regulations
Expert data labeling services on-demand for all industries
Advanced Python SDK and API access for seamless integration and easy export into JSON and COCO formats
Integration and Compatibility
Encord offers robust integration capabilities, allowing users to import data from their preferred storage buckets and build pipelines for annotation, validation, model training, and auditing. The platform also supports programmatic automation, ensuring seamless workflows and efficient data operations.
Benefits and Customer Feedback
Its users have received Encord positively, with many highlighting the platform's efficiency in reducing false acceptance rates and its ability to train models on high-qualitydatasets. The platform's emphasis on AI-assisted labeling and active learning has been particularly appreciated, ensuring accurate and rapid training data creation.
Learn more about how computer vision teams use Encord
iMerit
iMerit specializes in providing data annotation solutions, including those for LiDAR, which is crucial for applications like autonomous vehicles and robotics. With a focus on complex data types, iMerit ensures high precision and quality in its annotations, making it a preferred choice for industries that require intricate data labeling.
ML Pipeline and Features
Expertise in LiDAR data annotation, ensuring accurate and high-quality annotations
While Scale AI is known for its broad range of data labeling services, iMerit's strength lies in its specialization in complex data types, most notably LiDAR
Robust integration options, allowing seamless connection with various platforms and tools
Various tools and platforms for efficient data annotation and management
Emphasis on compliance and data protection, ensuring that businesses can trust them with their sensitive data
Benefits and Customer Feedback
iMerit has garnered positive feedback from its clientele, particularly for its expertise in LiDAR data annotation. Many users have highlighted the platform's precision, efficiency, and quality of annotations. The platform's ability to handle complex data types and provide tailored solutions has been particularly appreciated, making it a go-to solution for industries like autonomous driving and robotics.
Refer to the G2 Link for customer feedback on the iMerit platform.
Dataloop
Dataloop, an AI-driven data management platform, is tailored to streamline the process of generating data for AI. While Scale AI is recognized for its human-centric approach to data labeling, Dataloop differentiates itself with its cloud-based platform, providing flexibility and scalability for organizations of all sizes.
ML Pipeline & Features
Streamlines administrative tasks efficiently, organizing management and numerical data.
Dataloop's object tracking and detection feature stands out, providing users with exceptional data quality
Requires a stable and fast internet connection, which might pose challenges in areas with connectivity issues.
Integration and Compatibility
Dataloop, being a cloud-based platform, offers the advantage of flexibility. However, it also requires a stable and fast internet connection, which might pose challenges in areas with connectivity issues. Despite this, its integration capabilities ensure users can seamlessly connect their data sources and ML models to the platform.
Benefits and Customer Feedback
Dataloop has received positive feedback from its users. Users have noted the platform's scalability and flexibility, making it suitable for both small projects and larger needs. However, some users have pointed out that the user interface can be challenging to navigate, suggesting the need for tutorials or a more intuitive design.
Here is the G2 link for customer reviews on the Dataloop platform.
SuperAnnotate
SuperAnnotate offers tools to streamline annotation. Their platform is equipped with tools and automation features that enable the creation of accurate training data across multiple data types. SuperAnnotate's offerings include the LLM Editor, Image Editor, Video Editor, Text Editor, LiDAR Editor, and Audio Editor.
ML Pipeline &  Features
Features like data insights, versioning, and a query system to filter and find relevant data
Marketplace of over 400 annotation teams that speak 18 languages. This ensures high-quality annotations tailored to specific regional and linguistic requirements 
Dedicated annotation project managers, ensuring stellar project delivery
Annotation tools for different data types, from images and videos to LiDAR and audio
Certifications like SOC 2 Type 2, ISO 27001, and HIPAA
Data integrations with major cloud platforms like AWS, Azure, and GCP
Benefits and Customer Feedback
SuperAnnotate has received positive user feedback, with companies like Hinge Health praising the platform's high and consistent quality. Refer to the G2 link for customers' thoughts about the SuperAnnotate platform.
Labelbox
Labelbox, a leading data labeling platform, is designed to focus on collaboration and automation. It offers a centralized hub where teams can create, manage, and maintain high-quality training data. Labelbox provides tools for image, video, and text annotations.
ML Pipeline & Features
Labelbox supports data collection to model training
Features include MAL (Model Assisted Labeling), which uses pre-trained models to accelerate the labeling process
Easy collaboration, allowing multiple team members to work on the same dataset and ensuring annotation consistencyReviewer Workflow feature enables quality assurance by allowing senior team members to review and approve annotations
Ontology Manager provides a centralized location to manage labeling instructions, ensuring clarity and consistency
API integrations, allowing users to connect their data sources and ML models to the platform
Supports integrations with popular cloud storage solutions
Integration and Compatibility
Labelbox offers API integrations, allowing users to connect their data sources and ML models seamlessly to the platform. This ensures a workflow from data ingestion to model training. The platform also supports integrations with popular cloud storage solutions, ensuring flexibility in data management. Here is the G2 link for customer reviews about the LabelBox platform.
Scale Alternatives: Key Takeaways
Scale's interactive platform has been recognized for its excellent automation and streamlined workflows tailored for various use cases.
While many platforms in the market are open-source, Scale AI's proposition lies in its focus on machine learning and AI-powered algorithms. The platform offers a range of plugins and tools that provide metrics and insights in real-time. With its robust API integrations, it seamlessly connects with platforms like Amazon, ensuring that artificial intelligence is leveraged to its full potential.
The user-friendly interface of Scale AI, combined with its suite of AI tools, facilitates creating and managing datasets. This has made it a preferred choice for industries ranging from social media giants to tech behemoths like Microsoft. Scale AI's platform ensures seamless integration and functionality using Windows, iOS, or any other operating system.
The semantic understanding and capabilities of platforms like GPT-3 have further underscored the importance of training data in sectors like healthcare. With companies like OpenAI launching tools like ChatGPT, the emphasis on NLP (Natural Language Processing) and computer vision has never been higher. 
Platforms that are self-hosted, offer podcast transcription services, or focus on pixel-perfect data labeling are gaining traction. The rise of chatbots and tools that optimize customer support using GPT-4 and other advanced algorithms is reshaping the landscape.
In this rapidly evolving domain, optimizing workflows and harnessing the power of natural language processing is paramount. 
Here are our key takeaways:
The AI domain is witnessing a transformative phase with new platforms and tools emerging. As industries seek efficient data labeling and management solutions, platforms like Encord are becoming indispensable. Encord's AI-assisted labeling accelerates the creation of high-quality training data, making it a prime choice in this evolving landscape.
One of the standout features of modern AI platforms is the ability to harness AI for faster and more accurate data annotation. Encord excels in this with its AI-powered labeling, enabling users to annotate visual data swiftly and deploy models up to 10 times faster than traditional methods.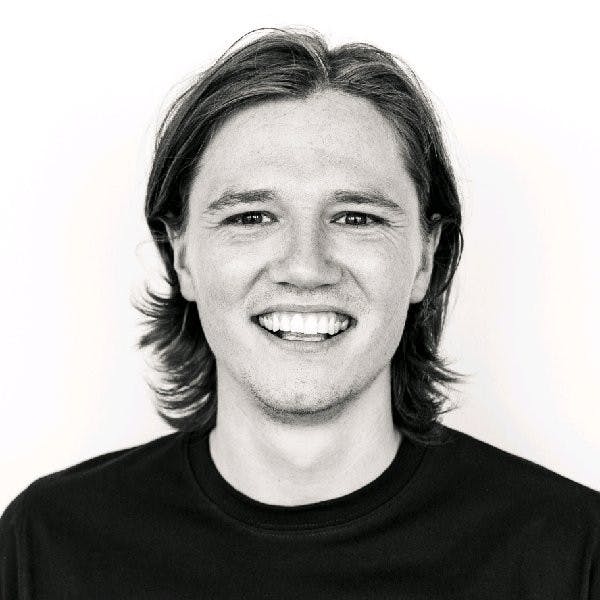 Written by Nikolaj Buhl
Nikolaj is a Product Manager at Encord and a computer vision enthusiast. At Encord he oversees the development of Encord Active. Nikolaj holds a M.Sc. in Management from London Business School and Copenhagen Business School. In a previous life, he lived in China working at the Danish Embas
...
see more
View more posts
Discuss this blog on Slack
Join the Encord Developers community to discuss the latest in computer vision, machine learning, and data-centric AI
Join the community
Software To Help You Turn Your Data Into AI
Forget fragmented workflows, annotation tools, and Notebooks for building AI applications. Encord Data Engine accelerates every step of taking your model into production.