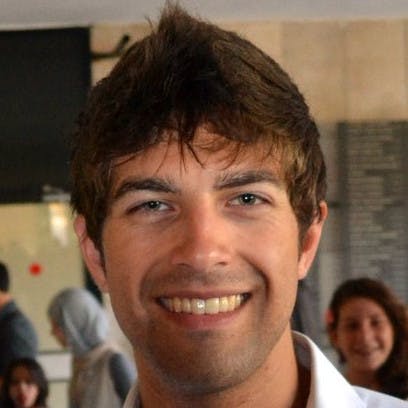 Justin Sharps
Published November 24, 2022
•
Edited May 30, 2023
•
5 min read
Product Updates [October 2022]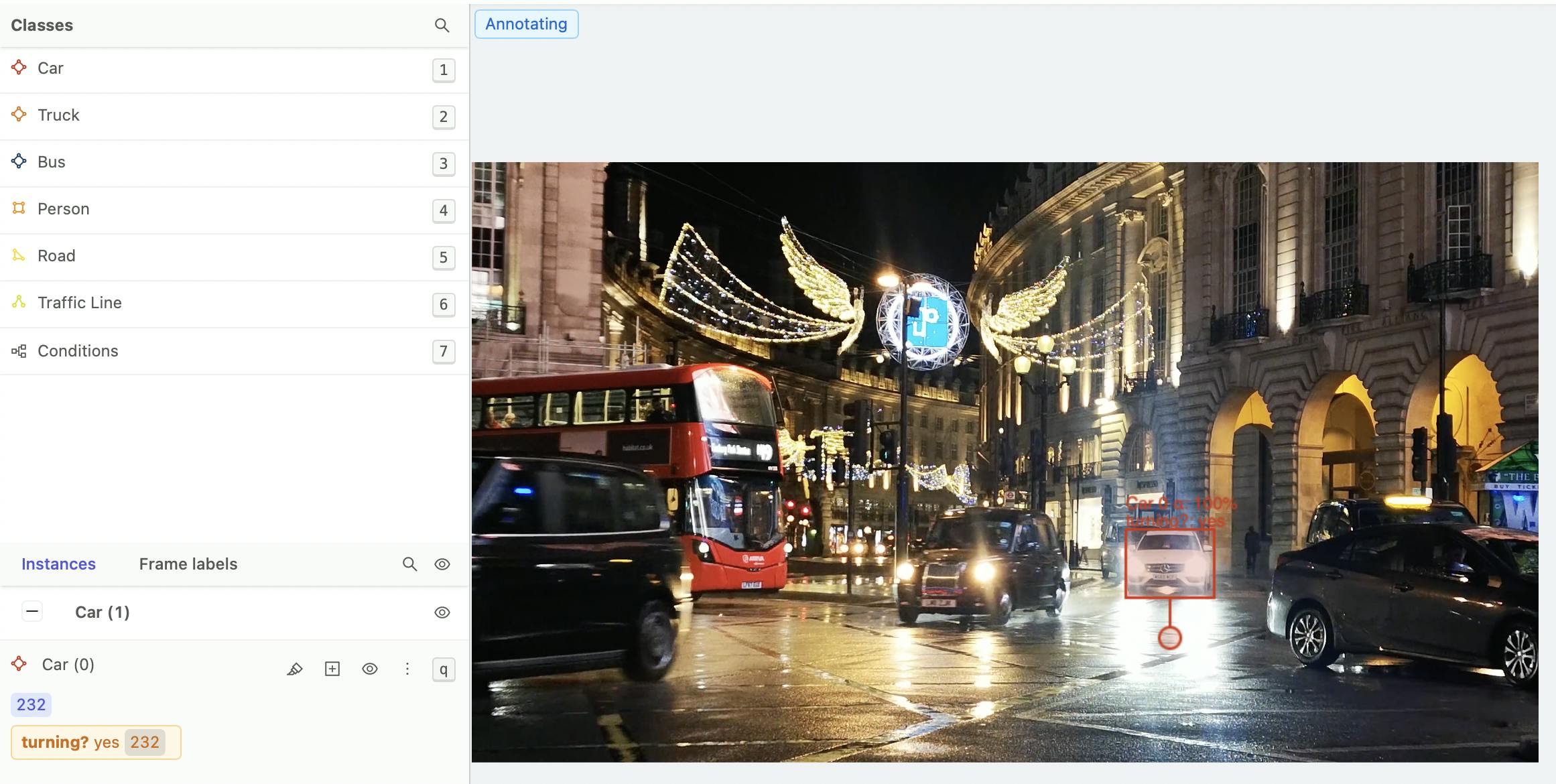 We hope everyone has been enjoying a proper chill in the air, and looking forward to closing the year out strong with us. While Thanksgiving is a tradition observed across the Atlantic, we're still thankful to be on this journey to improve AI and computer vision with all of you. Read on to catch up on another month's worth of news and features from the world of Encord — enjoy!
Automatic QA - Benchmark Assessment
Manual review of data labeling might not scale for a variety of reasons — volume, limited access to domain experts, or perhaps a large valid range of annotations which can be hard for human reviewers to consistently evaluate. In these cases, automating the process can help solve for bottlenecks or control for previously unmanaged variables in your QA process. Encord is happy to introduce an automatic benchmark QA process. Choose groundtruth labels already on the platform or upload your own, and configure our flexible benchmark process based on your ontology. The QA process will automatically integrate benchmark data and production data, and update annotator performance metrics so you can easily monitor your team's performance and identify problems before they grow!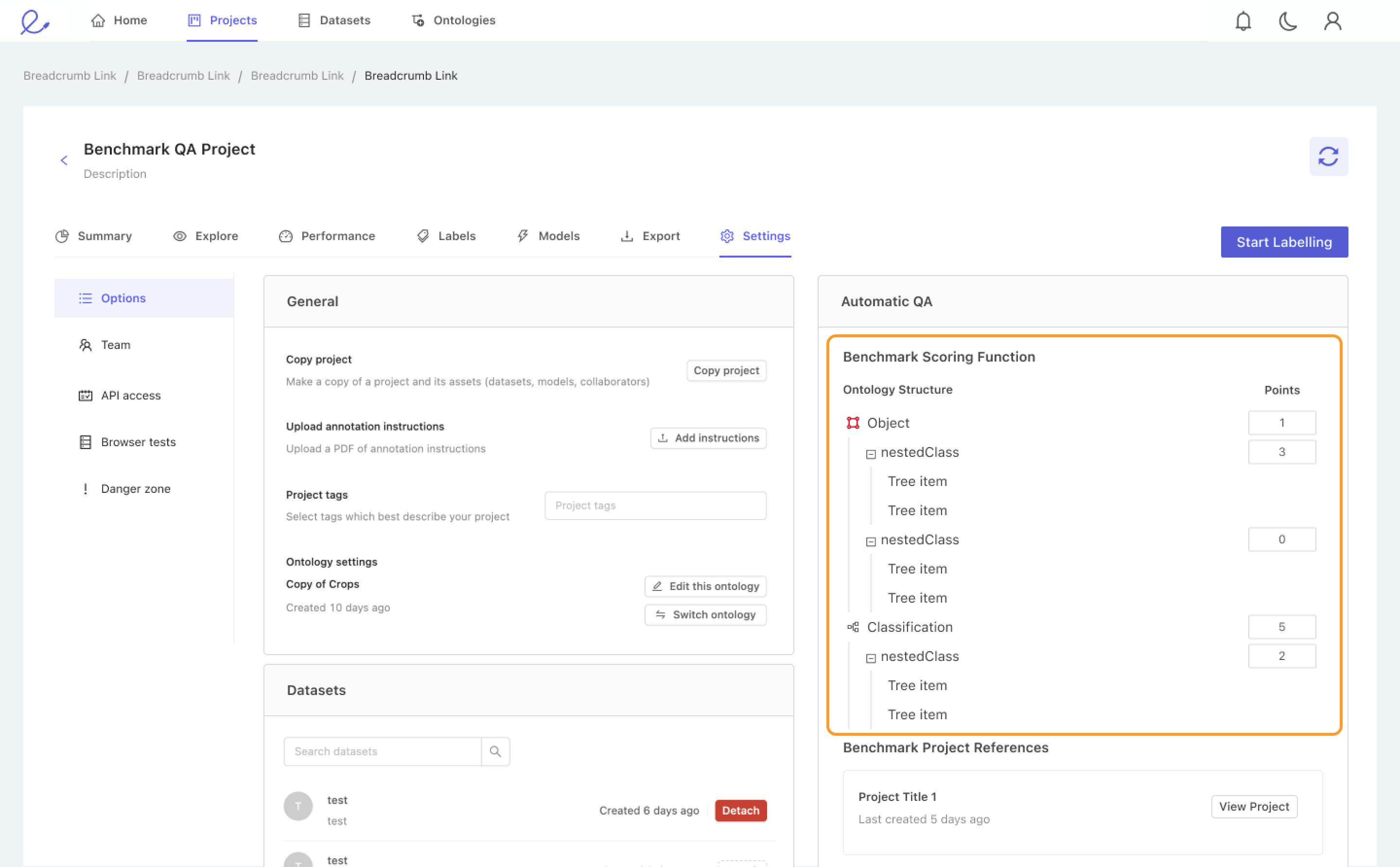 Scale Organization Operations
Coming Soon - Annotator Training Programs
Scaling an annotation team is a difficult task — new annotators have to learn how to recognize domain specific concepts and deal with complex tooling. Teams, and the data they're working with, can change frequently. Arranging expert schedules for review and education of new annotators can be a logistical challenge as well. That's why we're rolling out annotator training programs. Encord's training program allows your team to train on real data, in the production labeling environment, in order to easily evaluate annotator progress and pain points and elevate your team to the highest annotations standards with minimal effort and confusion.
Annotator evaluation functions are highly configurable depending on your labelling protocols and ontologies — please reach out to discuss how we can help scale your training efforts!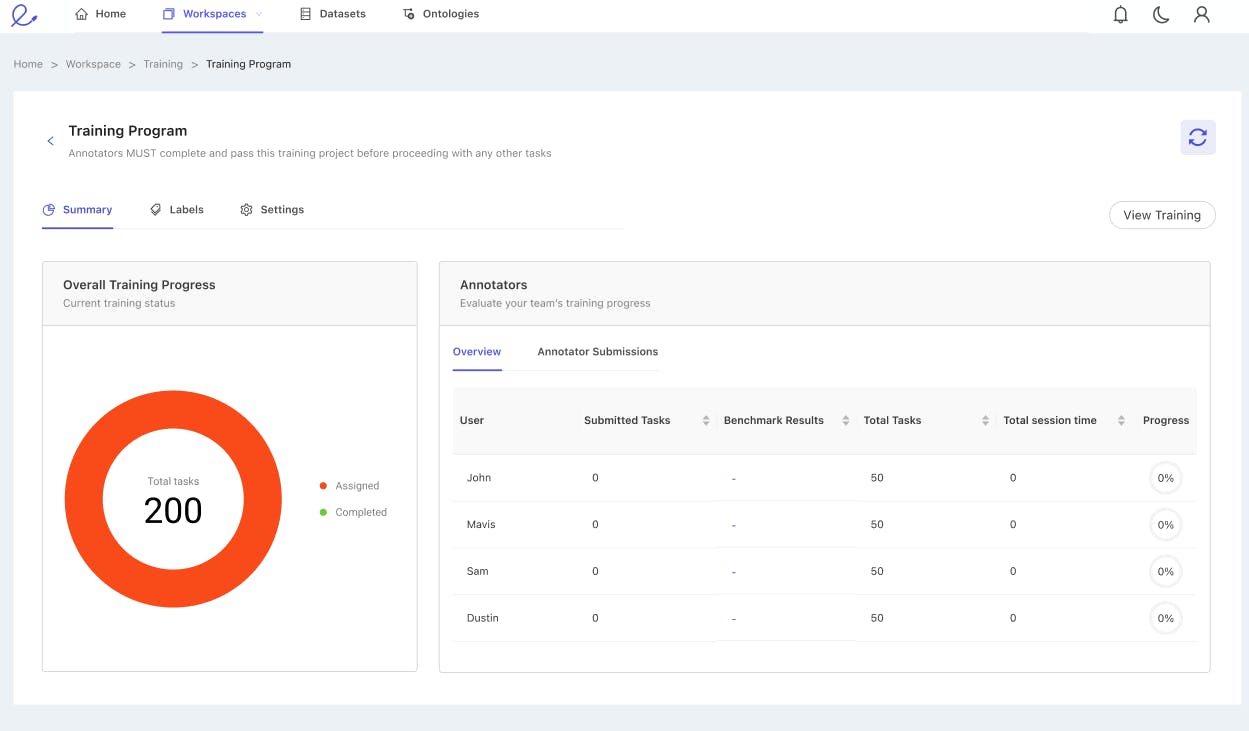 Team Member Groups
Quickly assigning many organization members to platform assets such as projects, datasets, and ontologies can be difficult as the organization grows both in people and platform entities. We're working fast to make it easier to manage your growing operations. As a first step in that direction, we're happy to introduce team member groups. Organization administrators create groups inside the organization section of the Encord App. Then, administrators of projects, datasets and ontologies can grant access to everyone in the group by simply adding the group on the relevant settings page!
We're eager for feedback on how we can further ease any growing pains you might have as you scale operations on the Encord platform — don't hesitate to get in touch!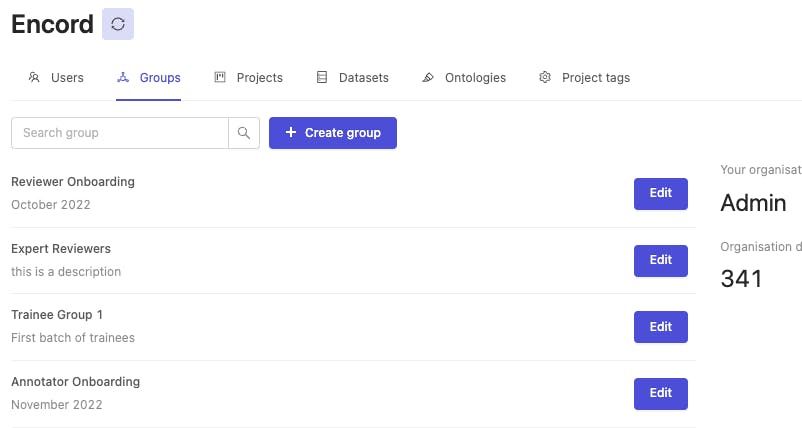 Bulk Assign and Release
Once you've assigned your team to the appropriate projects, you still have to manage their workload. Ensuring proper task allocation across large teams and projects can be a separate challenge all its own. If you've been having trouble managing your task pipeline, we have good news for you. Look for bulk assign and bulk release functionality, as well as an enhanced Queue UI Tab to land in the platform before you know it! As always, don't hesitate to reach out to us with any pain points in your labeling workflow — we'd love to learn how we can help!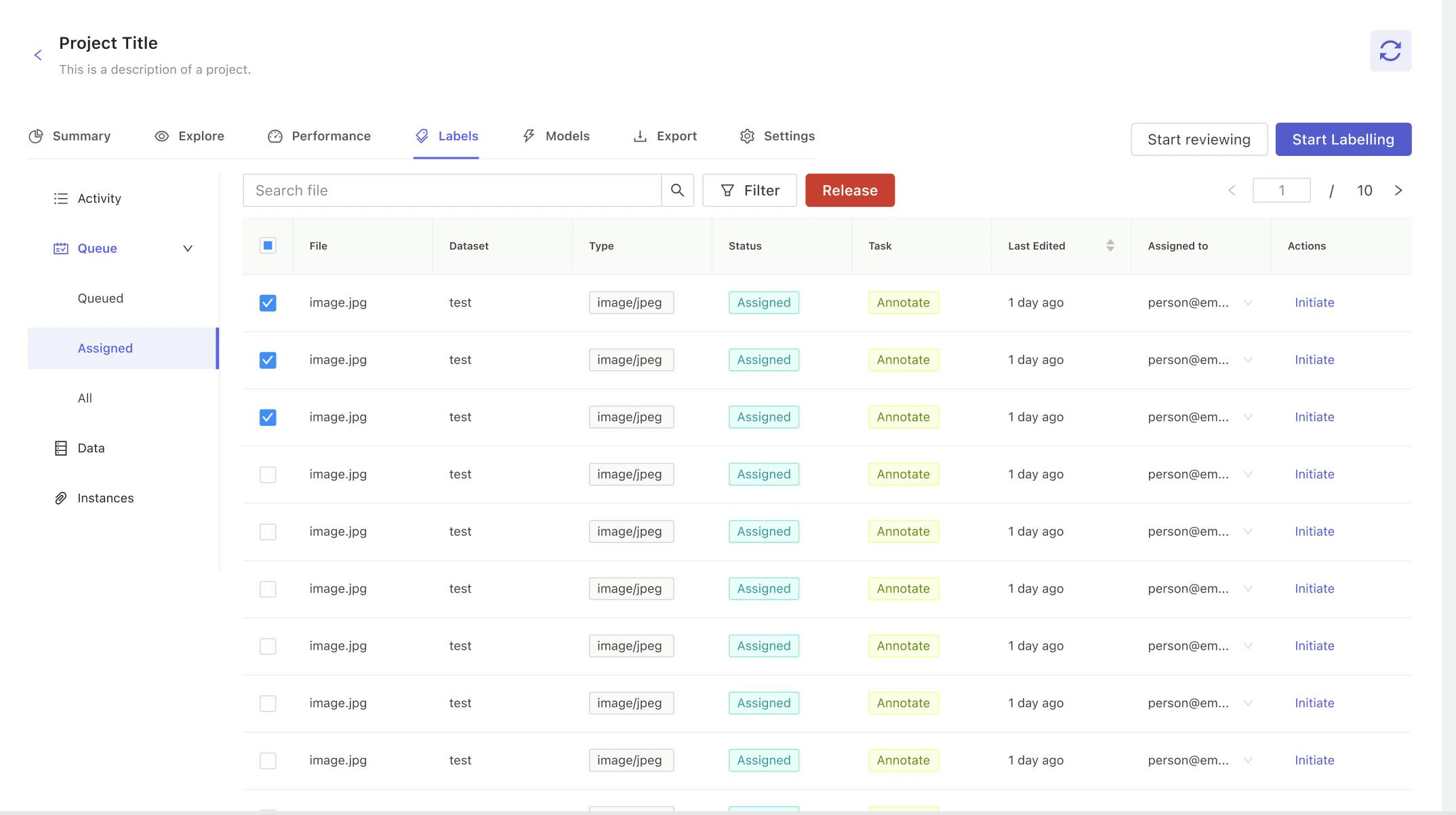 Enhanced Label Editor Collaboration and Automation
Collaborate easier with annotation URLs
Getting a second opinion, checking your work, or sharing something interesting with colleagues is now easier than ever with annotation instance URLs, which allow you to share deep links straight to an annotation directly in the label editor. Select your object or classification, copy the URL from the action menu, and send it wherever URLs are accepted — sorted!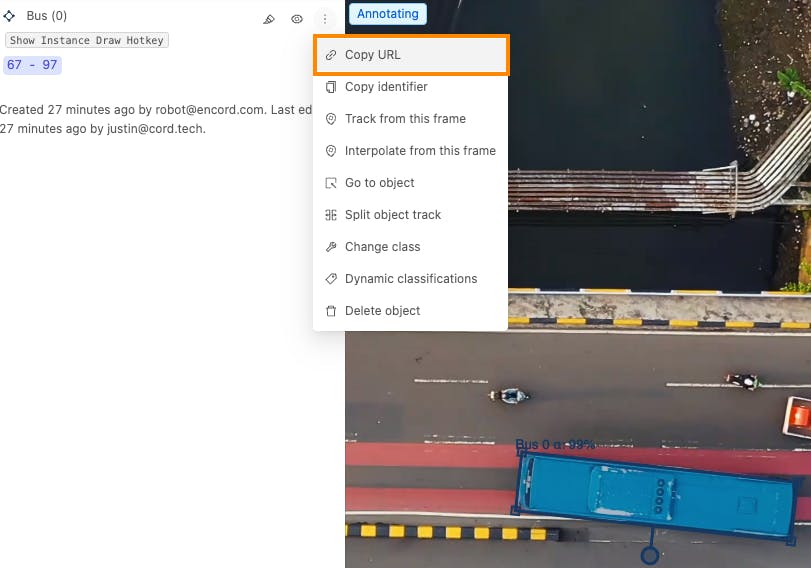 Let the robots put some spin on that box
Why limit collaboration to just the analogue world? Rotatable bounding boxes entered play last month, and this month we've completed rolling out full support including tracking and interpolation automated labelling features for rotating bounding boxes -- so now the robots can spin the boxes for us. Additionally, we've enhanced the interpolation workflow to match the tracking workflow. Press Shift-I for interpolation and Shift-T for tracking, and let the robots get to work.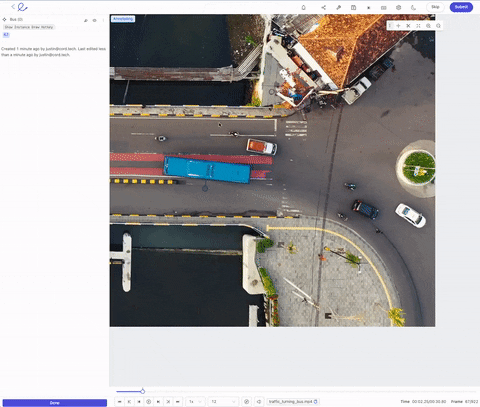 Did you know? Improved Automation Workflows
Automated labeling can multiply the efficiency of annotation teams by leaps and bounds. It's easy to access our powerful automated labeing features in bulk via the automated labelng drawer. Configure the objects to track or interpolate, the desired frame ranges to operate on, and click go! But what about when you want to quickly work with a particular object? We've got you covered there too! Single object tracking has been accessible using "Shift + T" in the platform, and it's now joined by single object interpolation as well! Annotate the key frames and press "Shift + I" to quickly interpolate your target object!

Get what you need, when you need it
Label data can often be complex, and nested — and associated with various data units and identifying hundreds, thousands or even tens of thousands of objects. Managing these associations is in turn a complex process which requires precision and coordination across annotation and engineering teams. Encord has enhanced the label export functionality to make it easier to find what you need, when you need it.
Filter by label approval status — ensuring you get only approved labels, or only the rejected labels, if that's what you want! Or any combination thereof. This pairs well with our expert review feature, which allows labels to be permanently rejected.
Filter labels by their ontology category to get only the objects or scene classifications of interest.
Enhanced COCO export fields to include track_id and rotation, enabling COCO to be used more comprehensively to support video annotations and rotating bounding box annotations.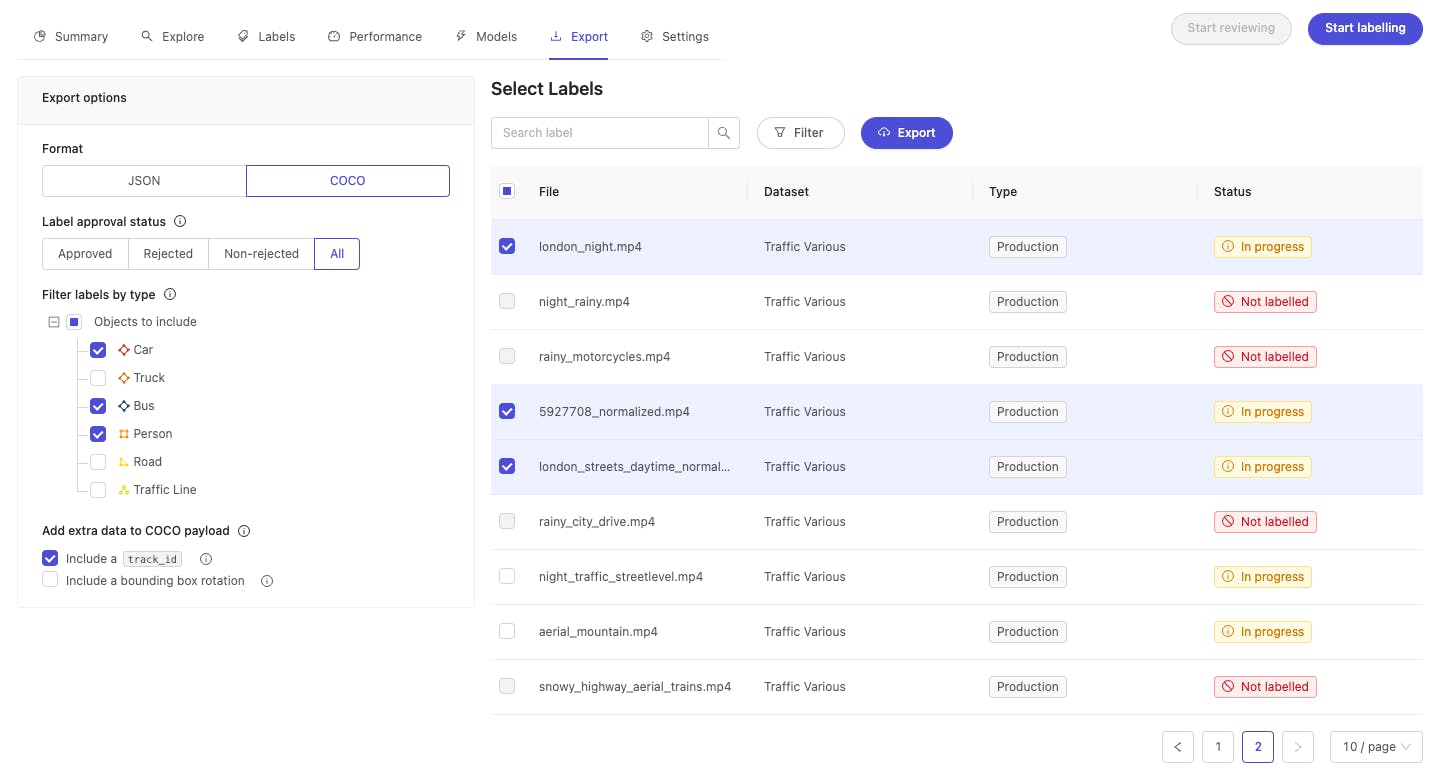 Faster DICOM, Better DICOM
Correctly annotating DICOM data means ensuring you have the full context for what you're looking at. In addition to supporting annotations visible in all angles from last month, we've also added multi-series windowing configuration support so you can adjust windowing levels for different series in one session independently. You can also adjust MIP slab thickness in views independently as well -- making it easy to know you're looking at and annotating the correct areas of interest. Loading multiple series in one session can also strain performance requirements -- so we've improved the data fetching and caching capabilities to give you a smoother experience from start to finish. Check it out, and do not reach out to us with any thoughts on how to enhance your DICOM annotation experience!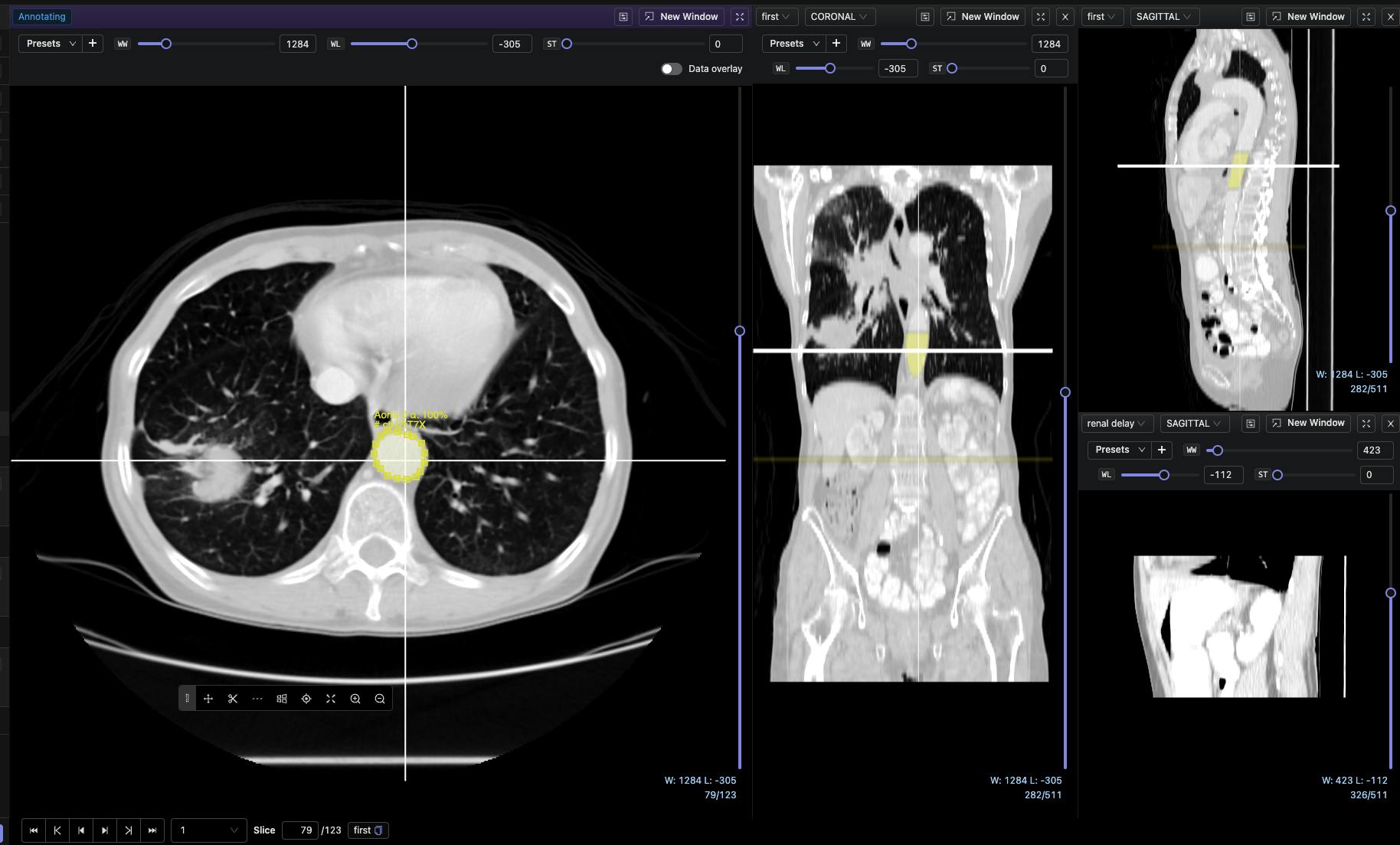 Dynamic classifications and our dynamic SDK
A large part of annotating video annotations is tracking when objects take temporary actions. For those new to the space, our blog post here fully introduces the topic. For those already familiar, you may be aware Encord models these temporary actions as dynamic classifications. To match their importance to video annotations, we've enhanced support for uploading labels with dynamic classifications via the SDK as well.
Reach out to us if you're interested in how dynamic classifications can enhance your model performance, or if you would like help configuring a labeling protocol to support dynamic classifications!
Keep up with all the other changes in our SDK on the changelog. Important recent updates include enhanced CVAT support and support for filtering labels by ontology class on export. Take a look!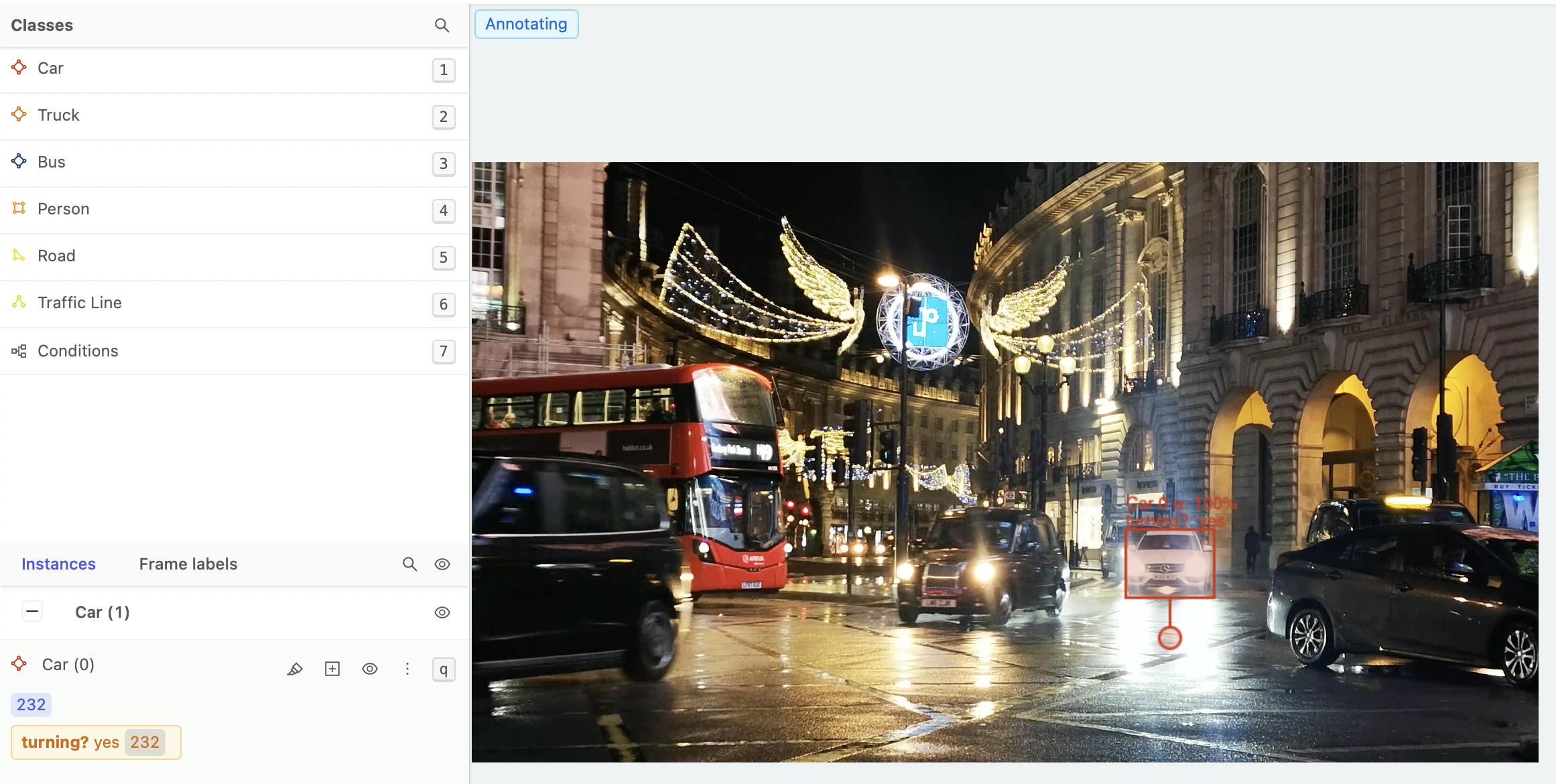 Around the world and around the web
Encord was very humbled to be selected as one of 10 startups to work with the AWS Defence Accelerator, joining 10 other startups and 6 of those 10 from the UK. A strong showing for UK startups on the whole! This was followed by an early November appearance from our co-founder Ulrik on stage at the Hague for the GovTech Summit 2022 — further illustrating our commitment to meaningful collaboration in this sector.
In the medical space, we hope to round off this November seeing many of you at this year's RSNA annual meeting in Chicago — do let us know if you'll be dropping by!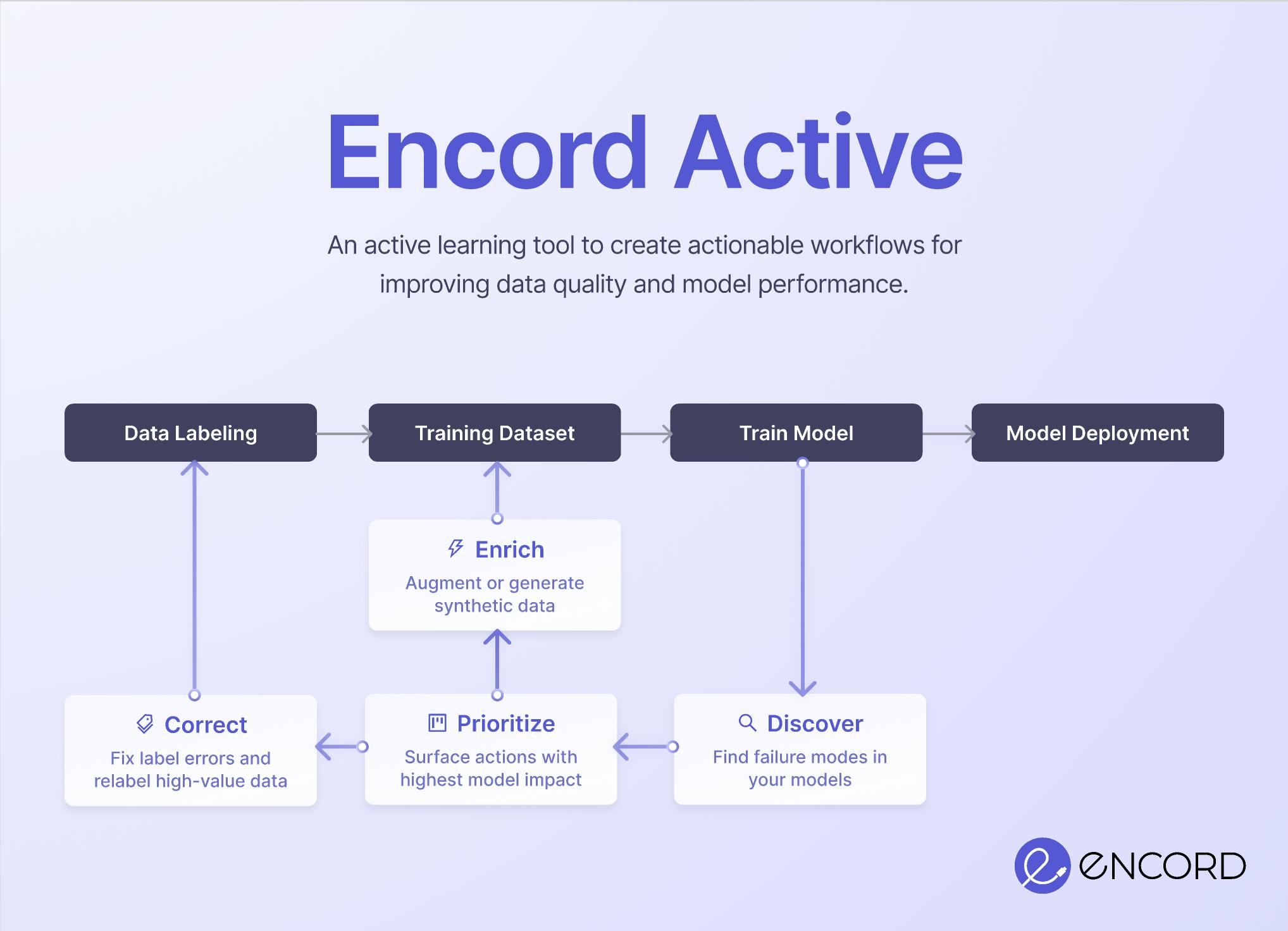 Encord is keeping up a strong digital presence as well, dropping into TheSequence substack with a guest post describing three ways models fail in production, and how our new tool for promoting active learning, Encord Active can help address these challenges! Do give it a read, and give us a shout if you'd like to learn more about Encord Active or how active learning tools can help uncover and correct weak spots in model performance!
That's all for now — talk to everyone again soon.
Related Blogs